If some analysts are to be believed, Luiz Inácio Lula da Silva's election makes him an automatic interlocutor for US President Joe Biden on behalf of Latin America.
After all, Lula da Silva is a miracle man. His victory on Sunday not only saves Brazil from right-wing dictatorship and cements the triumph of the Latin American left, but also makes it their spokesman against powers be it the US, China or Russia.
This is Lula, the leader the Latin American left has been waiting for, as Argentine President Alberto Fernandez said at the time.
But… I wish it were true.
Without trying to deny the merits of Lula da Silva, much less ignoring the biography of the struggle, a large part of his problem will be to live up to the expectations that he has aroused in his own country, not so much because of the commitments made, but because of the enthusiasm those who support, especially from afar.
Brazil's reality calls for caution, and Lula da Silva, hardened by decades of allied and national struggle, was calm and much more cautious than his alleged regional co-religionists.
Now, Brazil's president-elect will face a hostile Congress led by supporters of the defeated Jair Bolsonaro, who is the leader of 49.1 percent of Brazilians and therefore the head of a strong opposition.
To make matters worse, there are pessimistic forecasts for the economy, and regardless of the public role that Bolsonaro takes on, Lula da Silva's job will mainly be to repair the damage done and the deterioration of national institutions, especially regarding the protection of the Amazon and the environment in in general, education and research, as well as the rights of women, indigenous peoples and the Afro-Brazilian population.
Some experts, such as Peter Hakim, honorary president of the Inter-American Dialogue Group in Washington, believe that Lula's main task will be to restore Brazilians' confidence in their country's government, including among their own constituencies, and mitigate the country's extreme polarization. in addition to restoring Brazil's reputation as a serious, competent and reliable partner in Latin America and the world.
And it won't be an easy job.
From the very beginning, his government will start from a polarized country, where he has the rejection of almost half of the voters, which is quite a lot. Bringing them closer will be a huge task, but you will have to try.
But there are those who are waiting for miracles. It appears that Brazilians, less than outsiders, want Lula da Silva to take responsibility for turning the regional left into a true and homogeneous bloc.
Lula's job is to solve the problems of Brazil, in addition to the fact that already in his first terms in office, a little over a decade ago, he showed that, as such, he shares the views of his country as a regional hegemon. As a Brazilian you are right. The problem is others.
Jose Carreno Figueres
[email protected]
@CARRENOJOSE1
MBL
Source: Heraldo De Mexico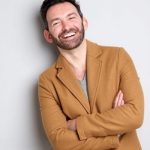 Ray Bly is an accomplished journalist in the field of Automobile. He currently works as a writer at 24 news breaker. With a deep understanding of the Automotive industry and a talent for uncovering the latest developments, Ray's writing provides readers with insightful and informative coverage of the latest news and trends in the field.