The electric crossover Audi Q6 e-tron will be built on the new Porsche Macan platform. The most "long range" version of the model will be able to travel over 600 km without recharging.
The first images of the Audi Q6 e-tron have been released. A sports electric crossover will appear in 2023 or 2024. This is reported by the Carscoops website.
The renders are based on spy photos of the Audi Q6 e-tron, an electric car that was previously filmed during tests. Judging by the images and pictures, the design will be made in the corporate style of the German brand.
In particular, the plastic plug at the front imitates the Audi grille and the curved diode headlights combine with it. The wings of the gate widened a little.
In the interior photo you can see a virtual instrument cluster and a large touchscreen. Also noteworthy is the non-standard four-spoke steering wheel.
In the brand's electric range, the new model will occupy a niche between the Audi Q4 e-tron and the Q8 e-tron. It is known that the crossover will be built on the PPE platform, which will also be used by the Porsche Macan electric car.
The new Macan will likely share the Audi Q6 e-tron and drivetrain. The best all-wheel drive version will receive two engines with a total capacity of 600 hp. with. and the cruising range will exceed 500 km. There is also a 476 horsepower version with a power reserve of over 600 km.
Previously Focus Audi reported that management believes the brand is under threat of closure. The only way to survive is to switch to electric vehicle production.
Source: Focus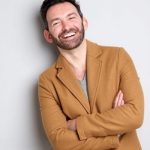 Ray Bly is an accomplished journalist in the field of Automobile. He currently works as a writer at 24 news breaker. With a deep understanding of the Automotive industry and a talent for uncovering the latest developments, Ray's writing provides readers with insightful and informative coverage of the latest news and trends in the field.