Experts compared the range of electric vehicles in summer and winter. It turns out that Tesla electric cars endure the cold best, Volkswagen's worst.
It's no secret that in winter the range of an electric car is significantly reduced. This is facilitated by increased battery discharge in cold weather, increased energy consumption for interior heating and a number of other factors. Recurrent decided to test how much the range was reduced on different electric models. This is reported on the website.
Repeatedly, experts monitor the condition of electric car batteries. They analyzed data from 7,000 cars and compared their ranges at +21 and -7 degrees Celsius.
It turned out that in real conditions Tesla Model Y performs best – in winter, the power reserve of the electric crossover decreased by 18%. This is partly due to the heat pump that powers the climate control. The worst indicator was recorded by Volkswagen ID.4 – in winter it will travel 30% less distance.
Reducing the range of electric vehicles in cold weather:
Tesla Model Y – range reduced by 18%
Tesla Model X – 19%
Nissan Leaf – 21%
Tesla Model 3 – 22%
Ford Mustang Mach-E – 24%
Tesla Model S – 25%
Volkswagen ID.4 – 30%
Previously Focus that it is possible to increase the power reserve of an electric car in winter, if you follow simple recommendations.
We also wrote that Opel offers an inexpensive electric crossover with a power reserve of over 400 km.
Source: Focus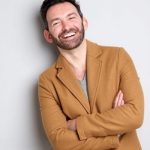 Ray Bly is an accomplished journalist in the field of Automobile. He currently works as a writer at 24 news breaker. With a deep understanding of the Automotive industry and a talent for uncovering the latest developments, Ray's writing provides readers with insightful and informative coverage of the latest news and trends in the field.