In the summer, Tesla pilots went to New Zealand, where the probability of snowfall is quite high. There, electric cars showed themselves in all their glory.
Tesla decided to test its electric vehicles for stability in winter conditions. To do this, a team of test pilots traveled to snowy New Zealand, where they made the most of electric cars. A video of the driving race was posted on the company's YouTube channel.
Tesla pilots traveled to Wanaka, New Zealand, where snow is likely from June to August. The entire electric vehicle lineup was brought there to improve handling and test Track Mode on the Model Y crossover.
Tesla engineers noted that with the wireless update feature, changes can be made quickly in electric vehicles. Therefore, setting them up does not take much time.
Track Mode was introduced for the Model Y in the 2022 update. It allows you to instantly adjust the handling of the crossover for track riding, making it sportier. This is the company's first pass with this mode.
Tesla shared the information that it will soon add a skid adjustment feature to Track Mode. Drivers will be able to choose how much the electric car can drag before the stabilization system starts working. Ferrari has similar technology.
Previously Focus Tesla reported that its autopilot caused a major crash involving eight cars.
Source: Focus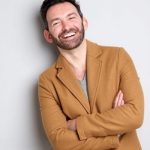 Ray Bly is an accomplished journalist in the field of Automobile. He currently works as a writer at 24 news breaker. With a deep understanding of the Automotive industry and a talent for uncovering the latest developments, Ray's writing provides readers with insightful and informative coverage of the latest news and trends in the field.