In 2022, electric cars took up 10% of the entire global car market. Sales increased by 68% compared to last year.
In 2022, electric vehicles set a new sales record with 7.8 million units sold worldwide. Throughout the year, the share of electric vehicles in the total market was 10%. This was reported on The Wall Street Journal's website.
New car sales dropped significantly in 2022. Despite this, electric vehicles managed to strengthen their position.
Research group LMC Automotive said electric vehicles accounted for 19% of new car sales in China last year. In Europe, this figure was 11%.
Experts noted that sales of new electric cars in 2022 increased by 68% compared to last year. At the same time, two-thirds of global electric vehicle sales are in China.
Around 80% of new cars sold in Norway in 2022 were electric. In Germany, electric vehicles make up 25% of the new car market.
Tesla is the leader in the number of electric vehicles sold (1.3 million cars). Chinese competitors BYD and SAIC Motor are fast catching up with the American company, and Volkswagen is only gaining momentum.
Many experts agree that electric vehicles cannot repeat the success they achieved in 2023. Supply chain challenges and rising electricity prices are the main reasons.
Previously Focus He wrote that the Chinese company BYD is preparing a cheap city electric car for $ 9,000.
Source: Focus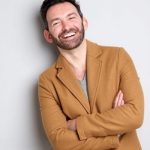 Ray Bly is an accomplished journalist in the field of Automobile. He currently works as a writer at 24 news breaker. With a deep understanding of the Automotive industry and a talent for uncovering the latest developments, Ray's writing provides readers with insightful and informative coverage of the latest news and trends in the field.