Alpine electric crossovers will arrive in 2027 and 2028. They will reach about 5 meters in length and weigh about 2 tons.
Group Renault began developing two premium crossovers at the same time. They are planned to be produced under the Alpine brand, and this information has already been confirmed by the company's CEO, Laurent Rossi, in the English edition of Autocar.
Currently, there is only one model in the Renault sports division – the Alpine A110 coupe. However, the model range will soon be expanded: in 2024, a sports version of the economical Renault 5 electric car will be presented, followed by a sports sedan and electric crossovers.
The new Alpine crossovers should be offered in 2027 and 2028. According to Laurent Rossi, both models will be sports coupe-crossovers that are around 5 meters long and weigh around 2 tons.
Renault's more compact electric car will rival the Tesla Model Y and the electric Porsche Macan of the future. The larger model will compete with the Porsche Cayenne and BMW iX.
The features of the electric cars are not disclosed, but it is stated that the emphasis will be on exciting handling. The Lotus Eletre electric crossover will most likely share the platform and power plants. The British brand is now owned by Geely, and the Chinese concern is strengthening its cooperation with the Renault Group.
The Lotus Eletre electric car is offered in 600 and 905 horsepower versions. With. The top version accelerates to 100 km/h in less than 3 seconds and the range of the electric car is 490-600 km.
Previously Focus He said Renault is offering a farewell sports model with a petrol engine.
Source: Focus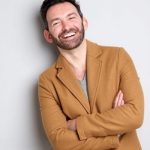 Ray Bly is an accomplished journalist in the field of Automobile. He currently works as a writer at 24 news breaker. With a deep understanding of the Automotive industry and a talent for uncovering the latest developments, Ray's writing provides readers with insightful and informative coverage of the latest news and trends in the field.