Chevrolet wants to make its pickup truck as affordable as possible. Designers continue to work on its appearance to make it look as attractive as possible for buyers.
Chevrolet is preparing a small and affordable electric pickup truck. It will be built on the basis of the S10 model and retail for less than $30,000. This was reported on the Automotive News website.
The Chevrolet S10 pickup is a direct competitor to the Ford Maverick and Hyundai Santa Cruz models. The electric version will have a 1.2 to 1.4 meter long cargo platform and two doors.
The Chevrolet S10 electric car will have a more modern and bold look than the petrol version of the pickup truck. Maybe it will get a new name.
General Motors held a special electric pickup truck demonstration for journalists. They weren't allowed to take pictures, but they said the pickup truck could just as well win the audience.
According to rumors, the new electric pickup will be produced in one of the Latin American countries, as this region will become a priority for the model. It is planned to make it as accessible as possible to a wide range of consumers.
Previously Focus He reports that Chevrolet is offering the cheapest Montana pickup truck, starting at $25,950.
Source: Focus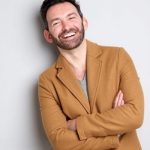 Ray Bly is an accomplished journalist in the field of Automobile. He currently works as a writer at 24 news breaker. With a deep understanding of the Automotive industry and a talent for uncovering the latest developments, Ray's writing provides readers with insightful and informative coverage of the latest news and trends in the field.