Tesla does not have time to start mass production of the Cybertruck pickup truck in 2023. It will be assembled at the Gigafactory in Austin, Texas.
The revolutionary Tesla Cybertruck electric pickup has received a new production start date. The company does not have time to start assembling the model until 2024. This was reported on The Verge.
Tesla CEO Elon Musk said during the company's fourth-quarter earnings report that mass production of the Cybertruck pickup truck should be delayed. He noted that in the summer of 2023, the model could begin to be produced in limited numbers.
The Tesla Cybertruck was first introduced in 2019. Its production was scheduled to begin at the end of 2021, but plans have changed due to the COVID-19 pandemic.
The Cybertruck will most likely be built at the Gigafactory in Austin, Texas. Experts warned that the timeline needs to be accelerated for the model to have the desired impact on the market.
Alongside Ford's F-150 Lightning and Chevrolet Silverado EV electric pickup trucks, the recently introduced Ram 1500 Revolution BEV could seriously challenge the Tesla Cybertruck. Models will have to offer an affordable price tag and advanced technology to compete with them.
Previously Focus Tesla reported that there may be a more compact version of the Cybertruck.
Source: Focus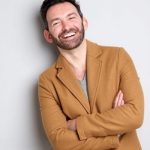 Ray Bly is an accomplished journalist in the field of Automobile. He currently works as a writer at 24 news breaker. With a deep understanding of the Automotive industry and a talent for uncovering the latest developments, Ray's writing provides readers with insightful and informative coverage of the latest news and trends in the field.