The revived Honda Integra 2023 is based on the Civic model. The C-class hatch will be offered in petrol and hybrid versions.
The fifth-generation Honda Integra hatchback debuts in China. The iconic model will go on sale for around $19,000. Details of the car appeared on Honda's official website.
Honda / Acura Integra has been known since 1985 and is considered a cult youth model. Recently, they decided to portray her as two separate models.
The new Acura Integra is a premium C-class liftback named Car of the Year in the USA. But the 2023 Honda Integra is a more expensive version of the Civic. Earlier the sedan was on the market and now it has been joined by the hatchback.
The new Honda Integra differs from the Civic in the design of the grille, headlights and bumpers. The interior of the hatchback has a more expensive upholstery. In addition, the car size is slightly larger than its counterpart.
Dimensions Honda Integra 2023:
Length – 4563 mm
Width – 1802 mm
Height – 1415 mm
Wheelbase – 2735 mm
Luggage volume – 410 l
Hatchback Honda Integra 2023 will be available from the start with a 1.5-liter gasoline turbo engine with 182 hp. With. A 6-speed manual transmission and CVT option will be offered. Next, the line will expand to the 203-horsepower hybrid Honda Integra e: HEV.
Previously Focus He reported that Honda is preparing an inexpensive compact crossover with impressive design.
Source: Focus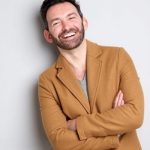 Ray Bly is an accomplished journalist in the field of Automobile. He currently works as a writer at 24 news breaker. With a deep understanding of the Automotive industry and a talent for uncovering the latest developments, Ray's writing provides readers with insightful and informative coverage of the latest news and trends in the field.