Electric cars Citroen e-C4 and e-C4 X are equipped with a more powerful 156-horsepower engine and a larger battery. You can charge electric cars in fast mode in half an hour.
The Citroen e-C4 electric crossover and its four-door sibling, the e-C4 X, have been slightly upgraded. Models have a high-end "long range" version. This was reported by the official website of the Stellantis concern.
The main feature of the new modification is an improved power plant. The new Citroen e-C4 and e-C4 X received an electric motor, which increased to 156 hp. With. power and high-capacity battery – 54 kWh. The power reserve of electric cars increased to 420 km.
Recently, other models of the Stellantis concern received the same power plant. Some, like the DS 3 E-Tense, are already in Ukraine. It is noteworthy that the 136-horsepower unit with a 50 kWh battery continues to be presented – the range in this case is 360 km.
Electric cars support two-phase and three-phase charging from the home network, as well as DC fast charging up to 100 kW. In the latter case, you can recharge the battery to 80% in less than 30 minutes.
The new 156 horsepower version can only be ordered in the top Shine configuration – with a rear view camera, climate control, a projection on the windshield, all heated seats, rain and light sensors.
In addition, a set of safety systems is provided – adaptive cruise control, automatic braking, lane keeping, traffic sign recognition.
Previously Focus reports that the new Citroen C4 X will appear in Ukraine, but will be available in petrol and diesel versions.
We also talked about the new Citroen C3 Aircross, which is available in a seven-seat version.
Source: Focus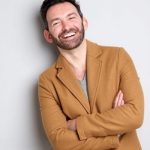 Ray Bly is an accomplished journalist in the field of Automobile. He currently works as a writer at 24 news breaker. With a deep understanding of the Automotive industry and a talent for uncovering the latest developments, Ray's writing provides readers with insightful and informative coverage of the latest news and trends in the field.