Lexus LBX has stylish design and innovative technology. The crossover is equipped with a 134 hp hybrid power plant. and 184 Nm of torque.
Lexus has unveiled a new compact crossover LBX. The model was developed specifically for the European market and shares the TNGA-B platform with the Toyota Yaris Cross. This was reported on the Autocar website.
The crossover has a stylish design with a neat grille and small headlights. Fog lights are integrated into the bumper.
Taillights are connected in a block. The LED strip repeats the Lexus logo on both sides.
Lexus LBX dimensions:
length – 4190 mm;
width – 1825 mm;
height – 1545 mm;
wheelbase – 2580 mm.
The TNGA-B platform has been upgraded specifically for the Lexus LBX. Engineers have done everything to make the model noticeably smoother and quieter than the Toyota Yaris Cross.
Lexus says the new crossover delivers best-in-class fuel economy and the lowest CO2 emissions. The model also received a new system that automatically adjusts the balance of the brakes during braking.
The interior is driver-focused and offers a higher level of comfort than the Toyota Yaris Cross. Inside, there is a 9.8-inch touchscreen infotainment display with Apple CarPlay and Android Auto support.
Lexus LBX is equipped with a hybrid power plant with a 1.5-liter gasoline engine and an electric motor of 134 hp. and 184 Nm of torque. The electric motor is powered by a bipolar nickel-metal hydride battery that offers more capacity than conventional lithium-ion cells.
Lexus LBX is expected to compete with the Audi Q3 and Volvo XC40. The initial price of the crossover will be about 35 thousand dollars.
Previously Focus He wrote that Toyota has introduced the luxury Crown Sedan.
Source: Focus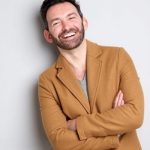 Ray Bly is an accomplished journalist in the field of Automobile. He currently works as a writer at 24 news breaker. With a deep understanding of the Automotive industry and a talent for uncovering the latest developments, Ray's writing provides readers with insightful and informative coverage of the latest news and trends in the field.