Tesla Cybertruck was used to transport the Raptor Vacuum engine for SpaceX Starship. The weight of the towed trailer exceeded 2.5 tons.
Tesla Cybertruck electric pickup truck showed off its towing capabilities. He towed a trailer with a massive SpaceX Raptor rocket engine. The video was published on Starship Gazer Youtube channel.
The Tesla Cybertruck electric car was filmed at the SpaceX base in Texas on October 3. The pickup truck was used to transport the Raptor Vacuum engine for SpaceX Starship.
SpaceX Raptor Vacuum weighs approximately 1600 kg. If you add the weight of the engine bed and the trailer you get at least 2.5 tonnes.
However, this should not pose a problem for the Tesla Cybertruck. It was previously announced that the basic version of the pickup truck could pull a 3.4-ton trailer, while the most powerful version could pull a 6.3-ton trailer.
It appears that the video includes one of the cars in the trial series, the production of which started in July. Most likely, the transportation of a rocket engine has become one of the stages of testing an electric car. Mass production of pickup trucks will start soon and the first cars will be delivered to their owners.
Previously Focus He talked about the police version of the Tesla Cybertruck, created in partnership with Oracle.
We also wrote about the updated Tesla Model Y crossover, its range has been increased.
Source: Focus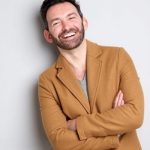 Ray Bly is an accomplished journalist in the field of Automobile. He currently works as a writer at 24 news breaker. With a deep understanding of the Automotive industry and a talent for uncovering the latest developments, Ray's writing provides readers with insightful and informative coverage of the latest news and trends in the field.