The appearance of the Skoda Kodiaq crossover has become more solid and its dimensions have increased, which has increased the interior space. In addition to gasoline and diesel versions, a plug-in hybrid is also offered for the first time.
The new second generation Skoda Kodiaq was introduced in Berlin. The larger Volkswagen Tiguan sibling will go on sale from early 2024. The car was announced on the Czech automaker's official website.
Skoda Kodiaq 2024 design
The Skoda Kodiaq crossover has retained its familiar silhouette but looks more solid than its predecessor. The radiator grille is wider and backlit, the headlights are larger and the sidewalls are decorated with stampings. The lights now cover the full width of the fuselage. 17 to 20 inch diameter rim options are offered.
The new Skoda Kodiaq 2024 is built on an improved MQB Evo platform and its dimensions have increased slightly.
Dimensions of Skoda Kodiaq 2024:
length – 4758 mm;
width – 1864 mm;
height – 1657 mm;
wheelbase – 2781 mm.
Saloon Skoda Kodiaq 2024
The interior now features an improved virtual instrument cluster and an enlarged 13-inch touchscreen for the multimedia system. Windshield projection is also available for an additional fee. The gear selector was moved to the steering column, and the air conditioning switches were supplemented with displays showing their settings.
As before, the Skoda crossover is offered in 5- and 7-seat versions. It has become more spacious, and the trunk volume has also increased. In three rows of seats, the compartment has a capacity of 340 liters, and in two rows of seats, the volume is 845-910 liters. When you fold all the rear seats, you have a trunk of 2,105 liters.
There are now 5 USB-C connectors in the cabin, one of which is built into the rearview mirror for connecting a DVR. Matrix headlights, remote-controlled parking autopilot, improved semi-autonomous driving system and Canton acoustics with 14 speakers were added to the list of options.
New Skoda Kodiaq, features
The Skoda Kodiaq crossover will be offered with 1.5-liter (150 hp) and 2.0-liter (204 hp) gasoline turbo engines, as well as 2.0-liter turbodiesels with a capacity of 150 and 193 hp. With. It's all complemented by a 48-volt "mild" hybrid setup. A 204-horsepower rechargeable hybrid has also appeared, capable of traveling more than 100 km without recharging.
All versions of the model are now equipped with a 7-speed robotic transmission with two DSG clutches. Drive can be front-wheel drive or all-wheel drive, and adaptive shock absorbers are offered for an additional fee.
Previously Focus He talked about the most powerful Skoda crossover, which can accelerate to 100 km/h in 5.5 seconds.
We also wrote that Skoda was preparing a cheap electric sports car.
Source: Focus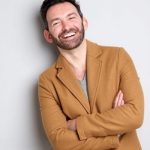 Ray Bly is an accomplished journalist in the field of Automobile. He currently works as a writer at 24 news breaker. With a deep understanding of the Automotive industry and a talent for uncovering the latest developments, Ray's writing provides readers with insightful and informative coverage of the latest news and trends in the field.