After March indexation, only 600,000 Ukrainians out of 2.7 million people will have their pension increased.
In March, a large-scale indexation was carried out in connection with the fact that more than 10 million Ukrainians received increased payments. The average increase amounted to about 600 hryvnia. But "On Pensions," he writes, four categories of pensioners will remain without indexation in 2023.
It was noted that as of April 1, the payments made to working retirees have been recalculated. Of the 2.7 million people, only 600,000 received pensions. The publication also announced that Ukrainians will be able to receive an increased pension only in June, with an additional payment for April and May.
In addition, it is planned to increase the salaries of civil servants, researchers and local government employees for July.
Who should not wait for a pension increase?
After March indexation, pension payments increased by an average of 19.7% – about 600 UAH.
Who did not index the pension:
pensioners who continue to work have little work experience, while their estimated pay is less than 2,100 hryvnia;
former employees of the prosecutor's office;
Ukrainians whose pension currently exceeds 20,930 UAH;
people on government life support (judges and others).
Recall, "Social Platform" reported that the year in which the application for the assignment of old-age pension was made plays an important role in receiving large payments. It is recommended that those born in the first months of the new year do not rush to deliver documents.
In addition, Yevhen Kapinus, chairman of the Board of the Pension Fund of Ukraine, said that citizens of Ukraine can receive a pension not only for age, loss of a livelihood and disability, but also for length of service.
Source: Focus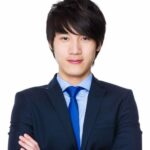 John Holton is a seasoned author and journalist, known for his expertise in economics. He currently works as a writer at 24 news breaker, where he provides readers with in-depth analysis and commentary on the latest economic developments. With a background in finance and a talent for explaining complex economic concepts in a clear and accessible way, John's writing is a must-read for anyone interested in staying informed about the economy.