According to Alexander Kharchenko, director of the Center for Energy Research, 45% of infrastructure elements were destroyed or damaged during major attacks in the past. Energy experts continue their work to prevent any discomfort.
It was possible to completely restart the operation of high-voltage networks in Ukraine, but now the reliability of the energy system is much less than a year ago. This was stated by General Director of the Energy Research Center Alexander Kharchenko in the broadcast of Ukrainian Radio on November 20.
According to him, the role of high voltage substations is to deliver electrical power to consumers on time. Therefore, this is an extremely important infrastructure element.
"This is a vital element of the infrastructure, 45% of which was destroyed or damaged in last year's attacks. Thanks to the efforts of Ukrenergo, it was actually possible to fully restore the functioning of high voltage networks. But now we must understand that the reliability of this system has increased compared to last year less. Why? Because the most powerful high-voltage equipment is now on its way to Ukraine and is being installed literally "on wheels" at Ukrenergo facilities," said Alexander Kharchenko.
It was also stated whether the Ukrainian energy system is ready for new major enemy attacks. The Energy Research Center director said energy workers spend most of their time "doing their homework" and preparing thoroughly.
If there is still not enough capacity, import, quick repair and savings options among consumers remain.
"A lot has been done with engineering and technical solutions to reduce the consequences of such attacks. They have been developed, rehearsed, many exercises have been conducted on how to respond to such attacks, how to accelerate the return of power to people. Therefore, this work was done diligently. But at the same time, no one cannot give guarantees," Alexander Kharchenko summarized.
Let's remember, on November 17, Ukrainian President Vladimir Zelensky announced that the Russian Federation was accumulating missiles and preparing for attacks on the energy sector. According to him, the heating season will not be easy for Ukrainians, but the country's air defense is "in a better position" than last winter.
Source: Focus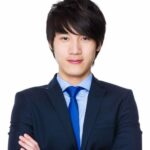 John Holton is a seasoned author and journalist, known for his expertise in economics. He currently works as a writer at 24 news breaker, where he provides readers with in-depth analysis and commentary on the latest economic developments. With a background in finance and a talent for explaining complex economic concepts in a clear and accessible way, John's writing is a must-read for anyone interested in staying informed about the economy.