Pepe Aguilar and his family continue to be a phenomenon and for this reason his YouTube vlog is increasing his success more and more. On this occasion, in the chapter "El Vlog 354 – IT ALL STARTED HERE", one of the details is appreciated, which the interpreter of "For such women", "You promised" and "Fear" did not reveal.which corresponds to and is connected with the memory of his father, the great Don Antonio Aguilar.
Pepe Aguilar appears in the recording from Los Angeles, California and shows several of the symbols he wears on his Charro suit. The famous man describes that he has several hummingbirds embroidered on his back, as his father liked this bird very much..
"I wanted to show you first of all the back of my costume because you hardly ever see it and I want you to see it, the hummingbird represents my dad because he loved birds, he loved flowers, some flowers, different flowers , 'it smells at night' For example, and the birds liked robins or cardinals as they say, and hummingbirds"

PEPE AGILAR
Pepe Aguilar also said that at the El Soyate ranch, his late father installed some elements so that the small birds would come closer and thus be surrounded by them every day, for this reason. he decided that they would be part of the charro costume that he wears to sing at his presentations in Mexico and the United States..
"When I remember the death of my father, a very special detail comes to my mind, because whenever I see a hummingbird, I think it is my father."

PEPE AGILAR
In the blogs he uploads to his official YouTube account every week, the patriarch of the Aguilar dynasty recounts some of the anecdotes he has come across throughout his career: He also talked about how the city of Los Angeles, California, is very important for the whole family.
"Here my father slept on the streets and later he has a statue, this is where I started my career in the United States, this is where I achieved the best results in this country, I have a star on the walk of fame where I was awarded my four American Grammys, where I worked in the "night club" in the stadiums.
PEPE AGILAR
At the end of the audiovisual material, he said that he was very happy to appear in the places he worked so hard to reach. but now he does it with the hands of his two children, Leonardo and Angela Aguilar, who have followed his musical path. and that they excel in their individual work because, in addition to having an impressive voice, they also write their own songs.
Author: Megan Negrete
Source: La Opinion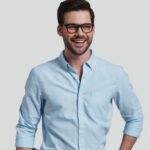 Jason Root is a distinguished author and journalist in the entertainment industry. He is currently a writer at 24 news breaker where he covers the latest in entertainment news and offers unique perspectives on the current events in the industry. With a keen sense of humor and a passion for storytelling, Jason's writing provides readers with a fresh and engaging take on the world of entertainment.