Actress and TV presenter Carmen Villalobos shared a few photos last Saturday walking the streets of Bogota, Colombia with her current boyfriend, host Frederick Oldenburg. Since they have been shouting their love to all four sides, they have received thousands of different comments, and this time there was no exception.
In the pictures, both appear holding hands and with radiant smiles. In addition, Carmen emphasized in her post on her Instagram "feed" that They wore two coats in shades of lavender and black, which they made to match.
The actress wanted to accompany her publication with a special message. The Colombian expressed her feelings for the Venezuelan, assuring that both are in love and enjoy the stage that the relationship, which began recently, is going through.
Melted, fell in love and united with our @maglione.col sweaters 🤤 🫠❤️! I love you so much my love @fredefutbol 😻😻😻!"was the message with which Villalobos accompanied the carousel of photographs.
The actress's post received over 4,000 comments from her social media followers, many of whom commented on how good they look together, how they loved Carmen's costumes, and how happy they are in the photos.
"Beautiful, long live love, you look happy and your boyfriend is handsome"; "One person can do in two months what another has not achieved for years, and I believe that love is lived to its fullest. with the one who shows it to you, and not only with the one who says it" or "They look great" can be read among the reactions of those who support the actress.
However, some social media users criticized Carmen for expressing her feelings for her new partner so quickly, given that she broke up with her previous husband, Sebastian Caicedo, just under a year ago.
"I would like to be like Carmen, it makes me think that love is like buying candy"; "He forgot about the ex so quickly"; "It's not bad that he has a partner, it's bad that he wants to show this happiness so quickly" and "Oh, you can love so quickly after being in a relationship for over 10 years," commented some who doubt the couple.
Despite criticism and living in different countries, Carmen and Frederic seem to enjoy their love and happiness together.
Author: Genesis Bastidas
Source: La Opinion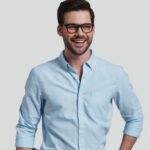 Jason Root is a distinguished author and journalist in the entertainment industry. He is currently a writer at 24 news breaker where he covers the latest in entertainment news and offers unique perspectives on the current events in the industry. With a keen sense of humor and a passion for storytelling, Jason's writing provides readers with a fresh and engaging take on the world of entertainment.