It has been about 10 years since the global AI (artificial intelligence) boom was said to have arrived. Research and development of AI is progressing, but there are still few examples of using it in actual work, realizing efficiency and value creation.
Under such circumstances, the Masterpiece Group, which is engaged in the BPO (Business Process Outsourcing) business, is steadily achieving results. The company introduced AI to a contracted contact center project and achieved a 10% improvement in operational efficiency in half a year.
The key to its realization was the collaboration with comdesign, which develops a new service model called "CXaaS" (Customer eXperience as a Service, Cezars).How will CXaaS change the DX of Japanese companies? Take, for example, the case of the Masterpiece Group.
Solving contact center issues at low cost
A call center that accepts orders and responds to inquiries by telephone. In recent years, it is also called a "contact center" in the sense that it encompasses a variety of customer services such as telephone, email, SNS, and chat.
The Masterpiece Group develops BPO services that operate these services on consignment from companies. In addition to establishing centers operated by Japanese operators in Oita and Bangkok, Thailand, we also have centers in China, the Philippines, and Myanmar to build a global contact center network that supports multiple languages.
A call center is also a valuable point of contact with customers. In addition to improving operational efficiency, there is a need for a method of updating systems at low cost while utilizing the company's strengths.
The BPO market has been expanding year by year, and the company's call center business has also benefited from this and has improved its performance. However, there were challenges for further growth.
One is communication quality. The Bangkok center is connected to Japan by an international leased line, but there were times when it was difficult to hear voices due to infrastructure problems on the overseas side.
In order to stabilize call quality, a flexible CTI (Computer Telephony Integration) that does not rely solely on international leased lines is required.
Therefore, in 2021, the company introduced Comdesign's cloud CTI platform "CT-e1/SaaS"."CT-e1/SaaS" has a high degree of freedom in configuration, and after introduction, you can select the optimal route and make calls according to the situation.It became so.At the same time, I was usingLower cost compared to on-premises (company-owned) CTI systemIt says.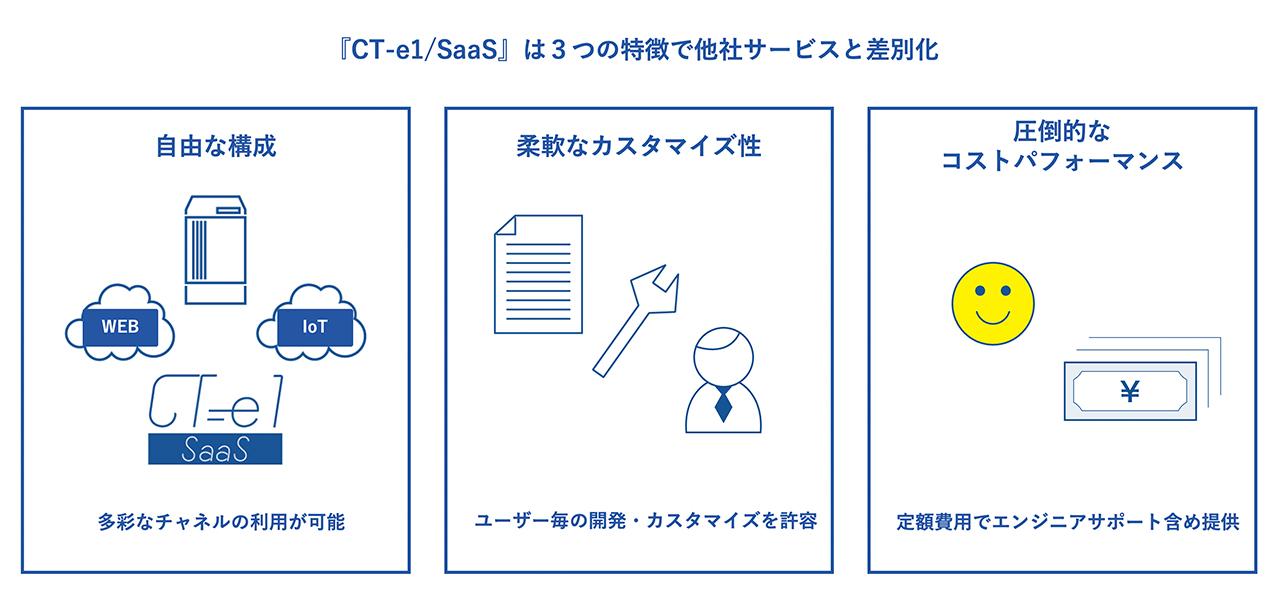 Features of Comdesign's cloud-based CTI platform "CT-e1/SaaS".
How has AI changed the contact center?
Although the immediate problem was solved, there was another theme that the Masterpiece Group needed to work on. It's the use of AI.
Juri Nakajima, the president of the company, reveals as follows.
"Our service is unique in this industry. It is not a flat-rate system where each seat is charged, but a pay-as-you-go system in which the unit price is set according to the content of the call received and the fee is charged according to the number of calls. AI is used to automatically respond. If possible, we will be able to offer our services to our customers at even lower rates.

However, it was technically and costly difficult to add AI to the conventional CTI system we had been using, and we couldn't move." (Mr. Nakajima)
How can we overcome the barriers of technology and cost? While thinking about it, they decided to introduce "CT-e1/SaaS" for the reasons mentioned above.
With that as an opportunity, we will seriously consider AI utilization, and in August 2021 Digital Clone, PAI (Personal Artificial Intelligence) development Oltsu, "CT-e1 / SaaS" Com Design, which provides "CT-e1 / SaaS", and Masterpiece ・Three companies in the group started joint development. In April 2022, the voice CTI automation solution "AI-BPO Double BRAIN" started operation.
Regarding the technical hurdles, Kenji Terao, President and Representative Director of Com Design, who led the development himself, explains as follows.
Kenji Terao, CEO of Com Design. "Rather than letting customers use the tools we provide, we are the vendor of the tools, in other words, we are closer to the customer's operation.
"The difficulty was seamless cooperation between AI and humans. If it is a combination of , you have to call again and have the operator reconnect.

In order to eliminate such duplication of effort, "AI-BPO Double BRAIN" visualizes the content of AI's response and challenges to connect the call to the operator. It was not an easy development, butCustomers no longer have to call back or say the same thing twice after calling(Mr. Terao)
Mr. Nakajima talks about the effects of introducing AI as follows.
"Operators are also human, so they sometimes make mistakes. On the other hand, when it comes to tasks that can be entrusted to AI, AI is extremely accurate. Currently, we can entrust the work of two people to AI.In the six months since its introduction, productivity has increased by 10%."(Mr. Nakajima)
Flexible customization at no additional cost
Comdesign's development capabilities supported the birth of such an "amazing contact center." However, there is one more element that should not be forgotten.
This is the service model "CXaaS" advocated by Comdesign. Like SaaS, CXaaS provides software in the cloud, but it differs greatly from SaaS in that it assumes customized development.
Mr. Terao explains as follows.
"Conventional SaaS-type IT tools were not proactive in customization. Therefore, even if users have their own business know-how, they are required to discard it and bring it to the tools they have introduced. in some cases.

On the other hand,CXaaS brings the tool side closer to the business.You can proceed with DX while maintaining your company's strengths, so to speak, in a way of doing business that differentiates you from other companies(Mr. Terao)
It is not uncommon for systems to be developed on-premises to take advantage of their strengths and uniqueness. However, since additional development costs more, the number of companies that can introduce it is limited.
CXaaS is reassuring in this respect as well. CXaaS, like SaaS, is a subscription-type flat-rate pricing system. At Comdesign, specialized engineers are in charge of technical work including development, and individual development is performed at no additional cost. In other words, CXaaS can be said to be a service model that has both the "flexibility" of on-premises and the "reasonability" of SaaS.
Masterpiece Group was able to introduce AI precisely because "CT-e1/SaaS" was provided as a CXaaS model.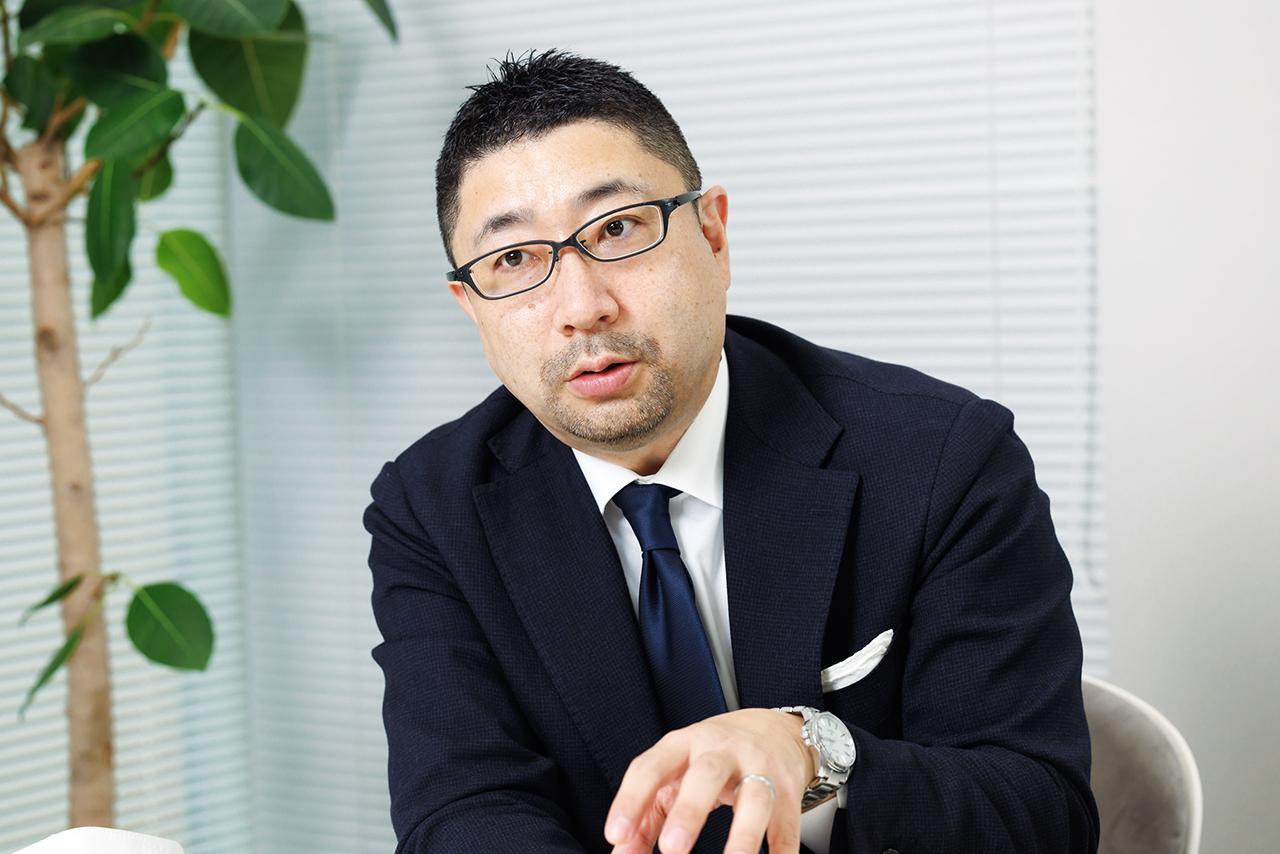 Juri Nakajima, President of Masterpiece Group. As a user of "CT-e1/SaaS," he says that the characteristics of Comdesign, which is involved as a joint development partner of "AI-BPO Double BRAIN," are "anyway cheap and fast."
Mr. Nakajima evaluates the CXaaS model as follows.
"The reason we originally built the system on-premises was to take advantage of our strength of finely categorizing and responding to requirements based on the content of incoming calls, rather than the amount of money per seat. We wanted to add AI to that. However, considering the cost of additional development that occurs for each requirement, we could not make the decision.

We were able to create AI-BPO Double BRAIN, a service that improves the efficiency of contact centers by realizing collaboration between AI and human beings, precisely because of our CXaaS model, which allows us to handle everything at no additional cost." (Mr. Nakajima) )
CXaaS can be applied to all fields
Will Comdesign be profitable within the set flat rate up to additional development? As a user, I'm curious, but Mr. Terao reveals that "I'm thinking about earnings in the medium to long term."
"CXaaS is a service model that evolves tools together with customers. New functions can be developed one after another without additional costs, so customers can continue to use them without switching to other companies' tools. There is a high possibility." (Mr. Terao)

Features of the new service model "CXaaS" advocated by Comdesign.
In fact, the Masterpiece Group has also continued additional development immediately after the start of operation.
As mentioned above, in "AI-BPO Double BRAIN", the AI ​​is currently responsible for the work of two people, but when it was first introduced, it was only 0.5 people. The reason why we were able to evolve so much in half a year is because we proceeded with the additional development speedily. In the future, we will continue to customize at a flat rate and further expand the scope of work that can be entrusted to AI.
In general, subscription models are profitable based on churn rate. CXaaS, which can be customized at zero additional cost, has great benefits for users to continue, and it is easy to suppress the churn rate.
In addition, additional technology developed at the request of a client company can be implemented in accordance with the systems of other client companies. Since customized functions can be "shared" among customers, customers can enjoy new technologies and functions quickly.
From the standpoint of service providers like Comdesign, it means that they can accumulate a wide variety of technologies and know-how, which they can then use in their next development.
CXaaS is also highly versatile.
Comdesign provides the CTI service "CT-e1/SaaS" under the CXaaS model, but this model is applicable not only to the call center field. The concept is universal and can be applied to all fields that are currently provided by SaaS.
In other words, CXaaS can be said to be a highly sustainable business model and service model.
What kind of impact will CXaaS have on society if it spreads widely? Finally, Mr. Terao talked about his passion.
"I think the reason why DX is not progressing well in Japan is that IT tools are brought in from the top down and pushed to the front line. The front line has knowledge that matches the business. CXaaS realizes

I believe that a bottom-up approach, that is, an approach based on on-site thinking, is suitable for Japanese companies. If CXaaS spreads, DX will accelerate and the productivity of Japanese companies will definitely improve. I would definitely like to continue to help out in the future." (Mr. Terao)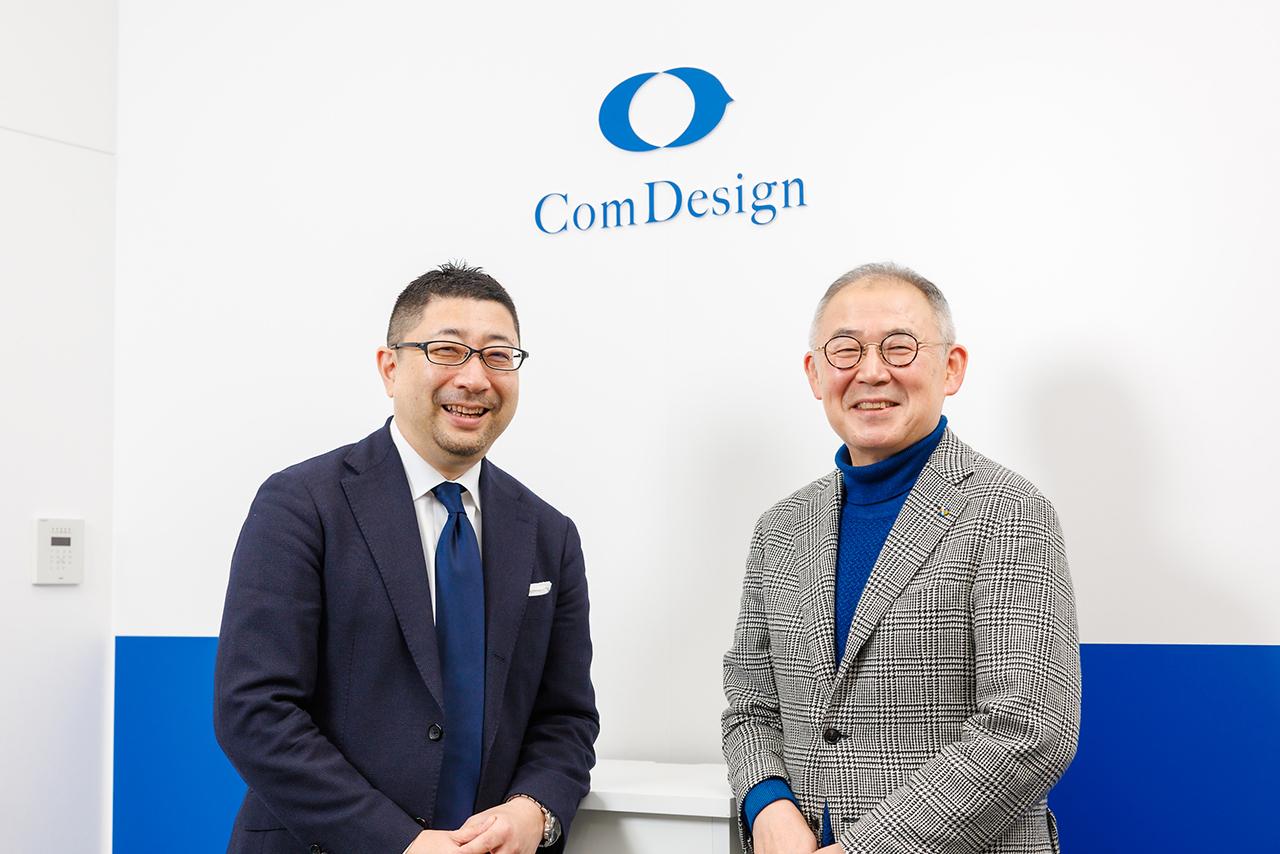 Click here for Com Design

Click here for related books

Sponsor Content by ComDesign
Source: BusinessInsider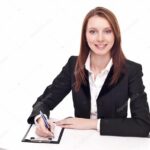 Emma Warren is a well-known author and market analyst who writes for 24 news breaker. She is an expert in her field and her articles provide readers with insightful and informative analysis on the latest market trends and developments. With a keen understanding of the economy and a talent for explaining complex issues in an easy-to-understand manner, Emma's writing is a must-read for anyone interested in staying up-to-date on the latest market news.