IKEA, a leading sustainable company, will hold a store tour in June to introduce its latest initiatives. This is a rare opportunity to enter the backyard, which is normally off-limits to outsiders.
IKEA will hold a "Sustainable Store Tour" exclusively for IKEA Family members at 9 large stores in June, which is Environment Month.
IKEA has set a goal of becoming "climate positive" by 2030 by reducing more greenhouse gases than it emits. What activities is the company doing on a regular basis to achieve this extremely ambitious goal?
On May 25th, a press tour was held at IKEA Shinmisato (Misato City, Saitama Prefecture). We've had a sneak peek at the store tours, from rooftops and showrooms to the usually "staff-only" backyard.
12% reduction in greenhouse gas emissions in 2022
This time, for the press, at the beginning of the tour, IKEA Japan CEO and CSO (Chief Sustainability Officer) Petra Farre and others introduced IKEA's sustainability strategy and the latest version of the sustainability report released on the day. bottom.
IKEA's overall climate footprint in 2022 is 25.8 million tonnes of CO2 equivalent, 12% less than in 2016. Despite the record high sales in 2021, the reduction was 5.8% compared to the same period, but the reduction was significantly higher.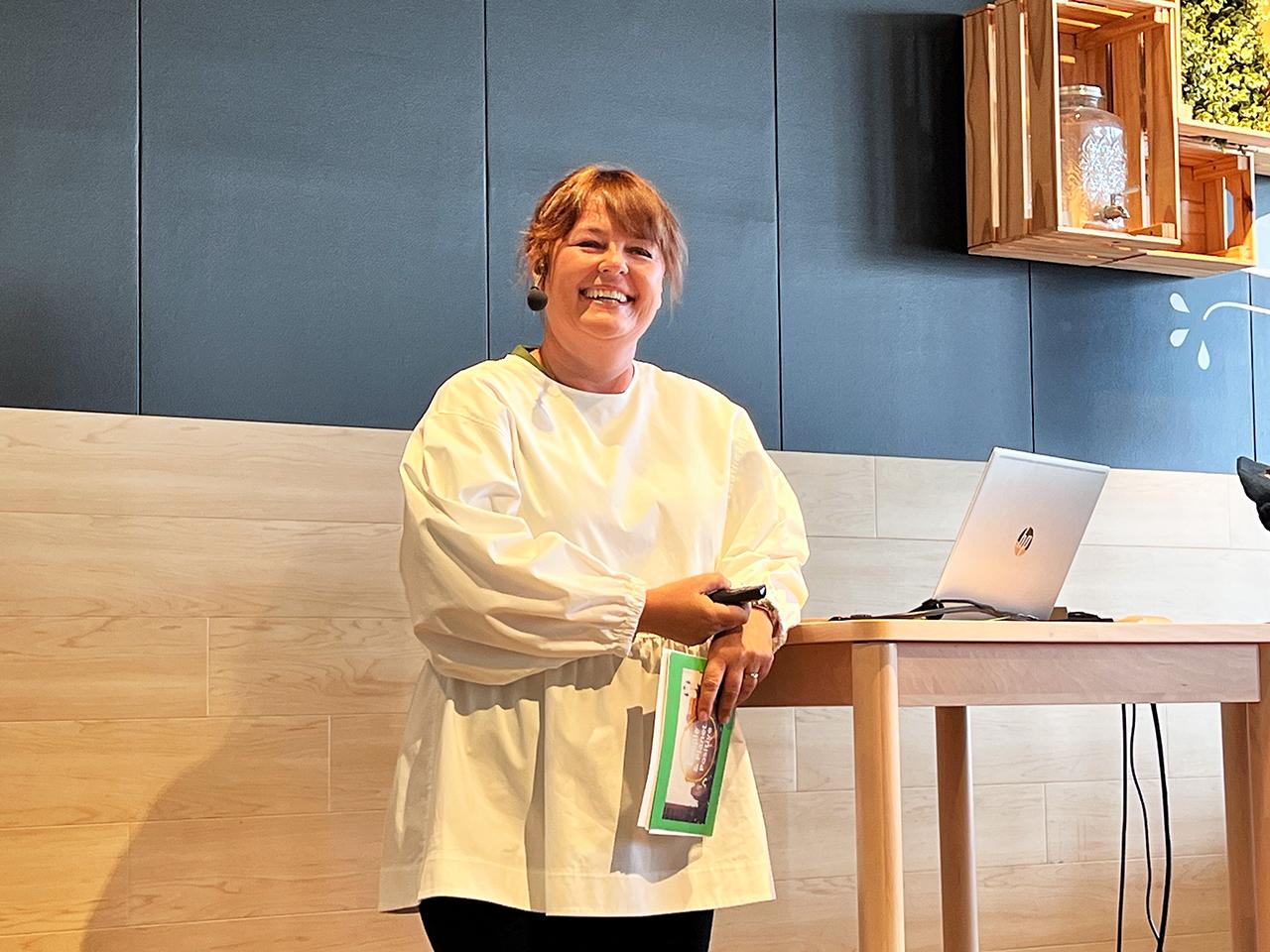 Petra Farre, CEO and CSO of IKEA Japan. The white smock-like outfit looks like a Japanese-style kappogi. When I asked if she was conscious, she said, "She didn't notice at all," she said surprisingly. She said that she belongs to the Swedish brand, the birthplace of IKEA, and she said with a smile, "You can see how Sweden is influenced by Japanese fashion."
"Sustainable Shop" in a corner of the showroom
At the "Sustainable Shop" located in one corner of the 2nd floor showroom, you can find IKEA's most sustainable and reasonably priced products.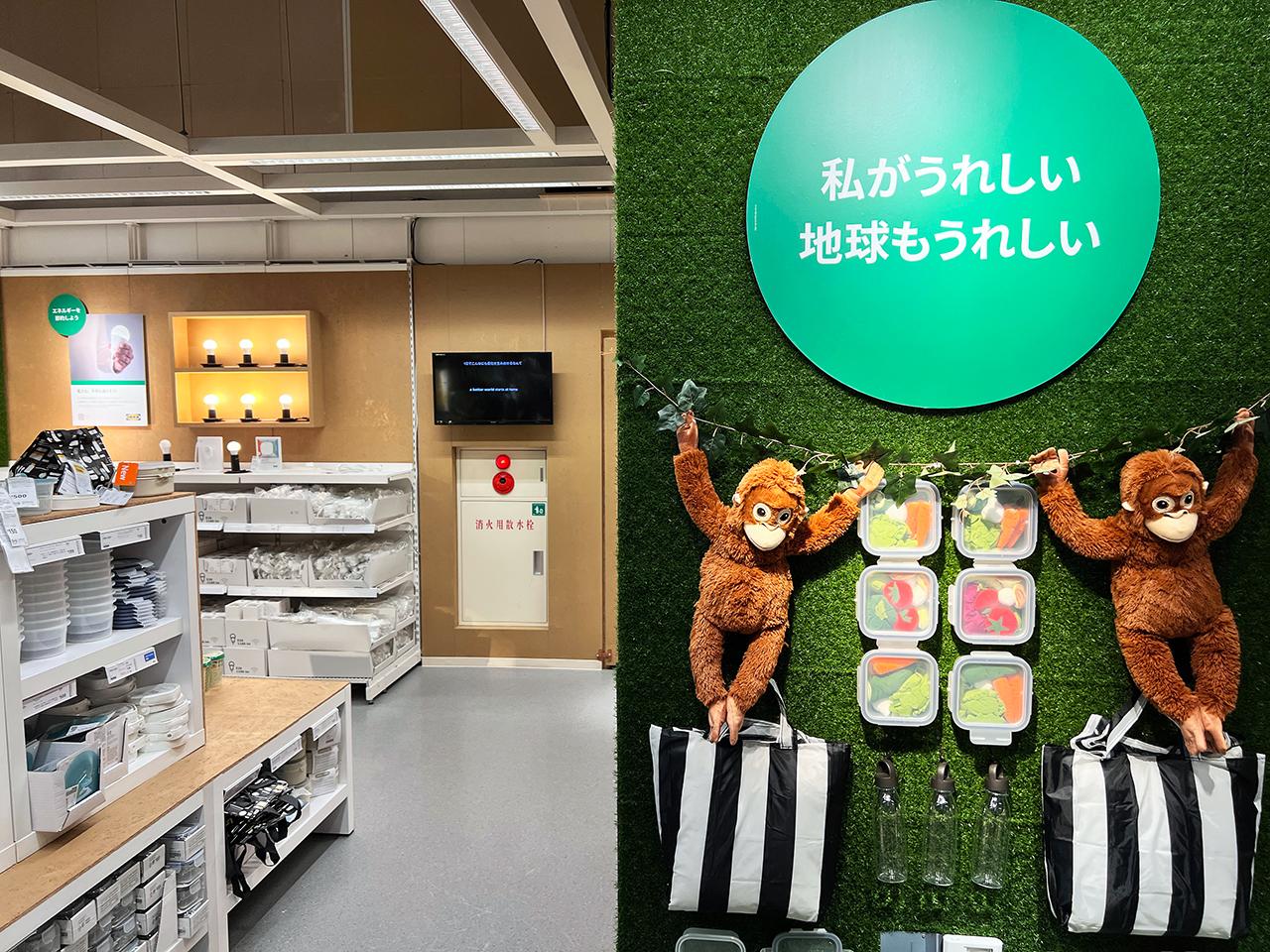 A sustainable shop located in a corner of the showroom on the second floor.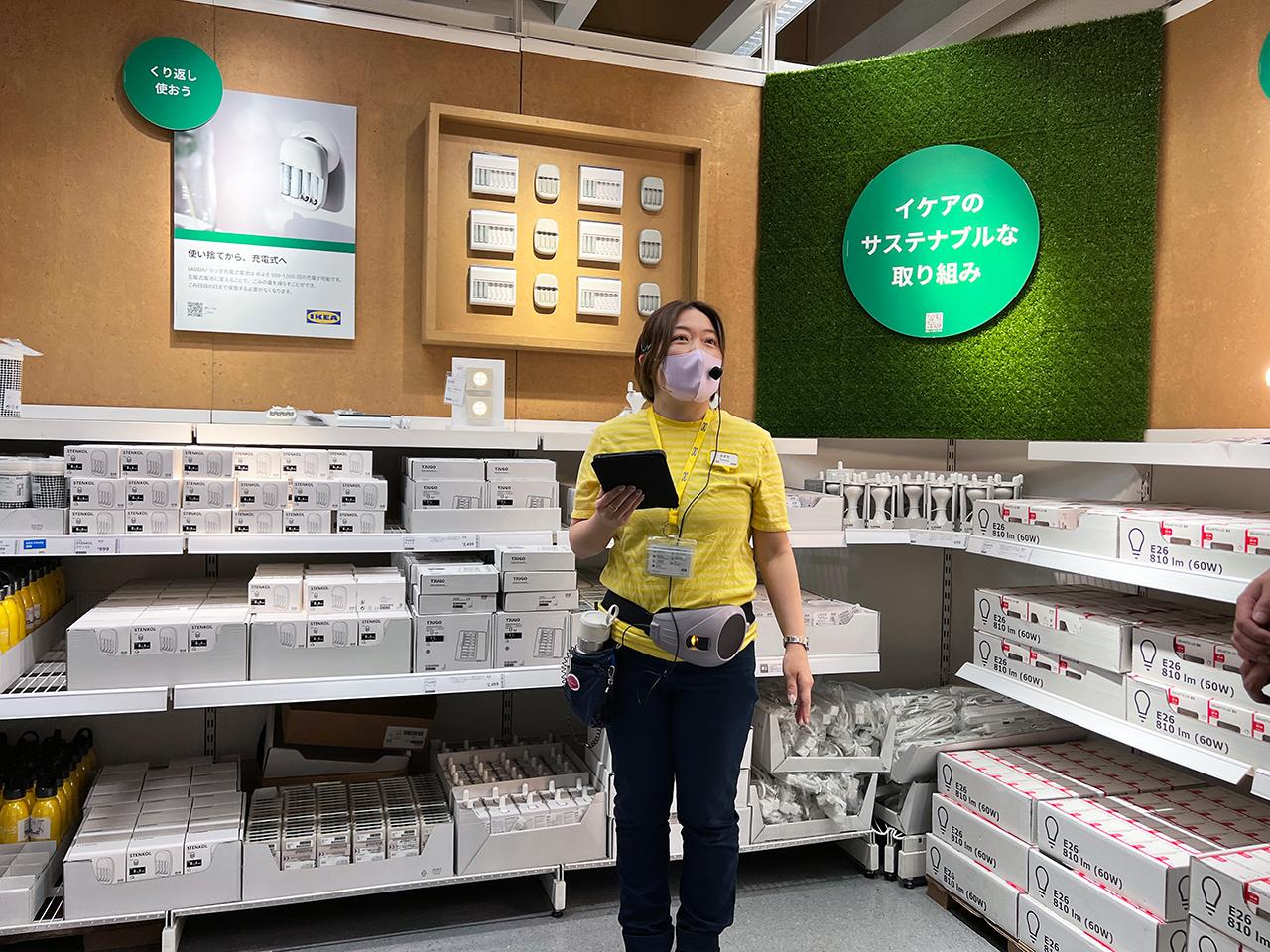 IKEA will end handling single-use batteries in 2021. Currently, we sell rechargeable batteries that can be recharged up to 500-1000 times.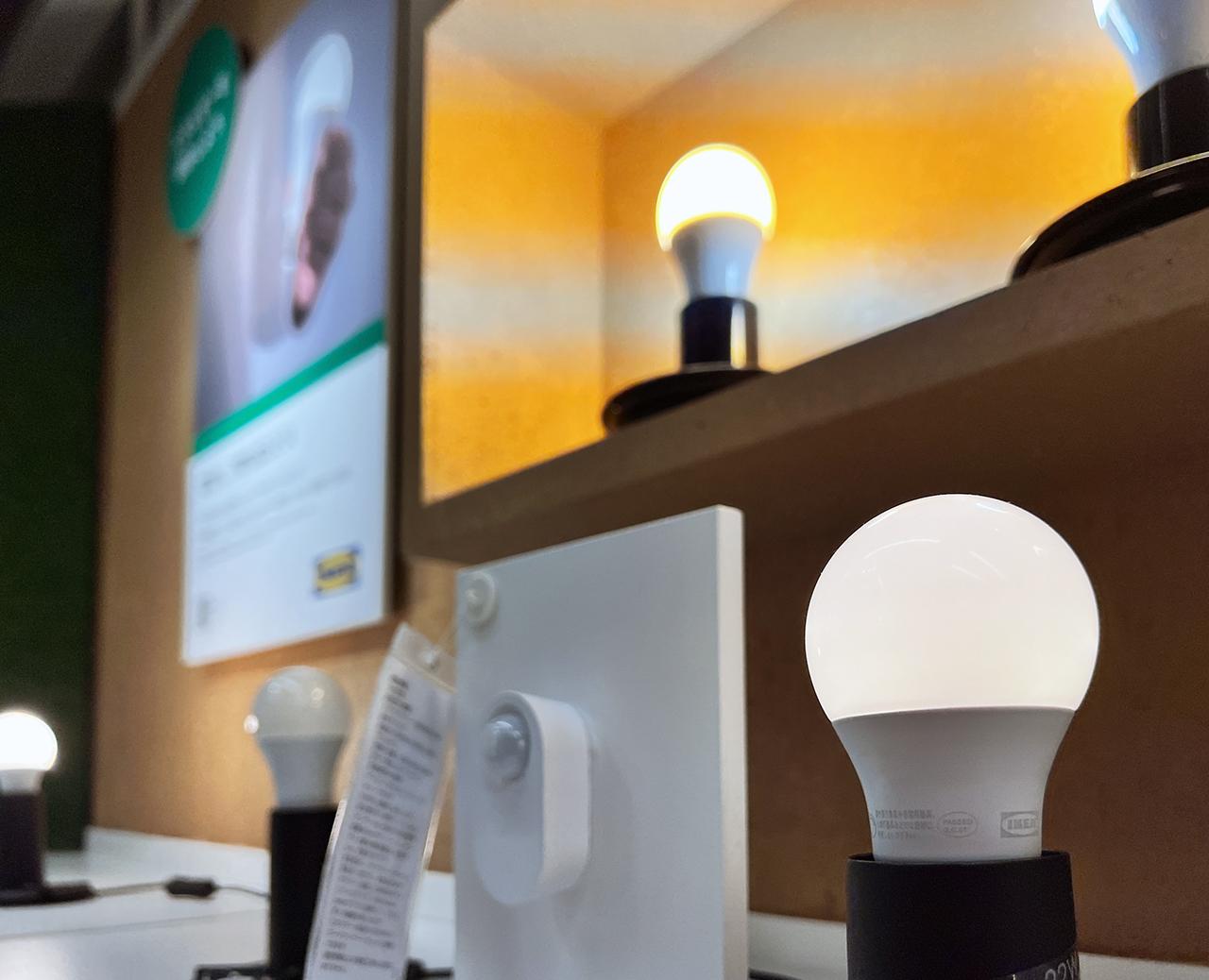 Since 2015, IKEA has switched all light bulbs it sells to LED bulbs. The life of the Solhetta LED bulb (pictured) is 25,000 hours. In 2022, the series expanded in size, shape, and function, and sold 62 million units.
Proposal of "sustainable living" even in room sets
One of the features of IKEA Shinmisato is that there are 48 "room sets" that coordinate rooms with IKEA products. In terms of scale, it boasts the top class among IKEA.
Among them, there is also a room set with the theme of sustainable living, and various ideas are proposed.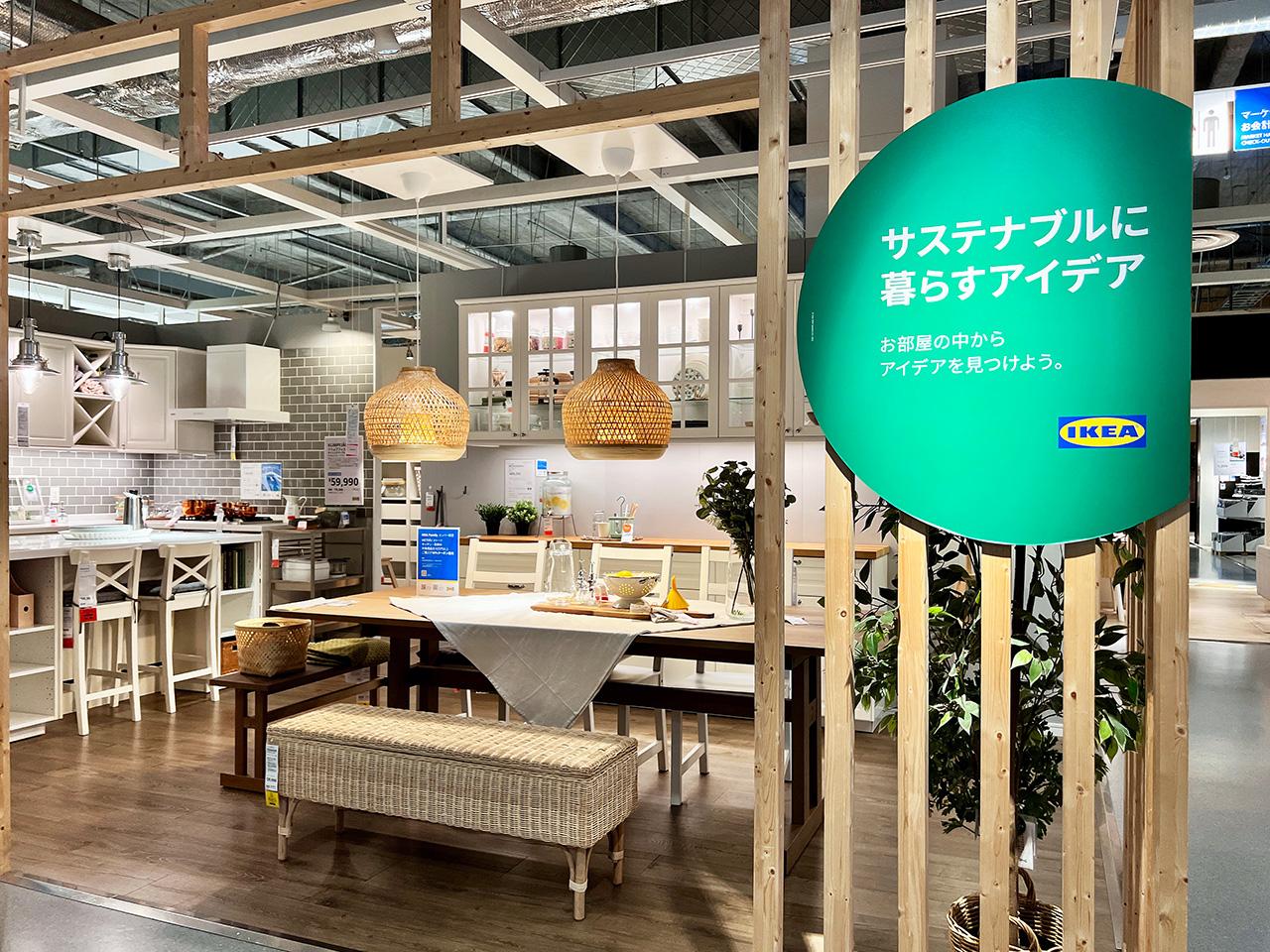 A room set that proposes a sustainable life.
Suggestions for a kitchen that saves energy and water.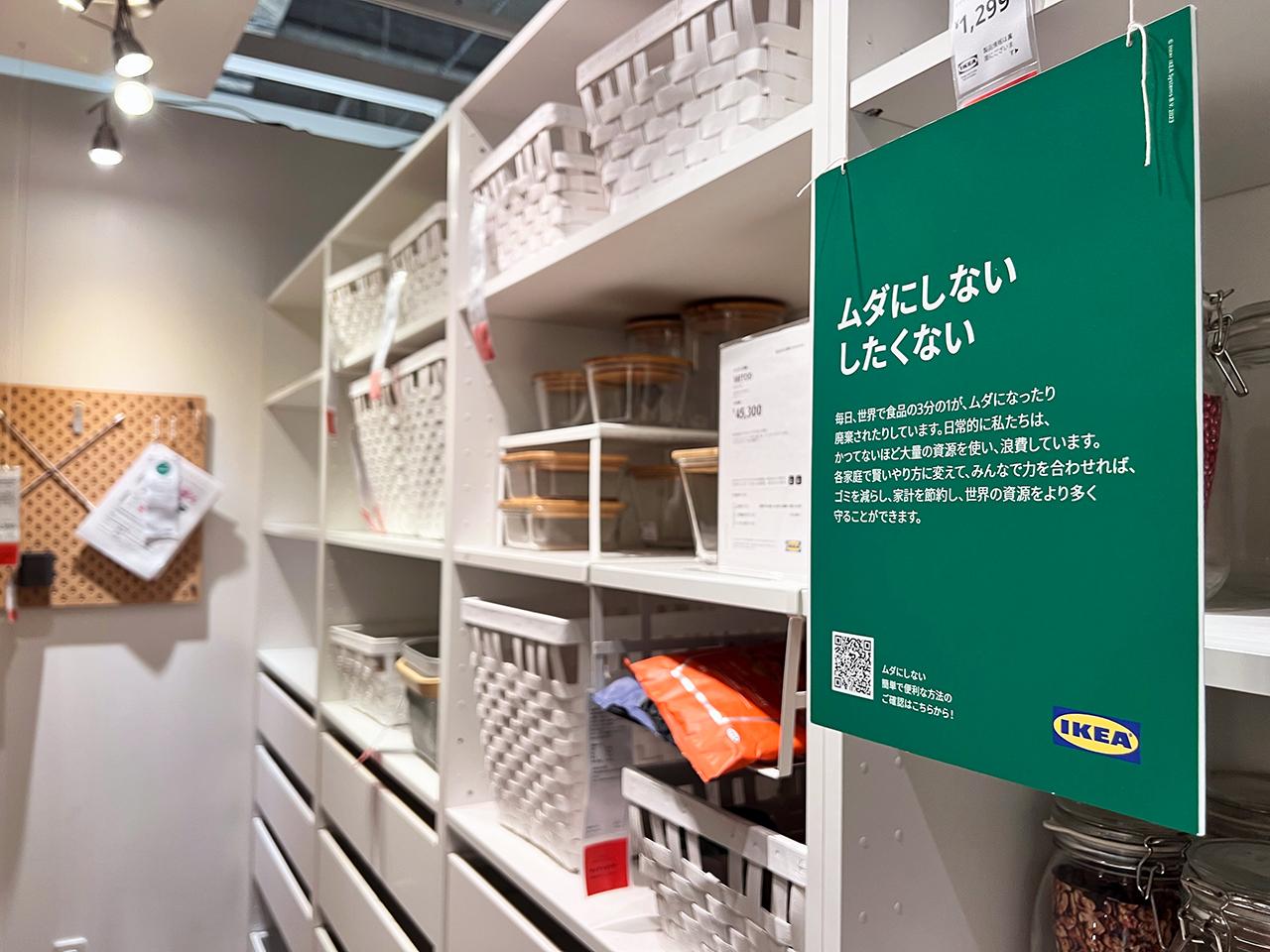 There are also tips on how to reduce and save garbage, and how to keep things in order to avoid wasting resources.
The reality of recycling seen in the backyard
Finally, to the "staff-only" backyard where outsiders are usually not allowed to enter. I wonder what kind of ingenuity IKEA has in the sorting and recycling of cardboard and other items.
At IKEA, thermal recycling
is excluded from the definition of recycling. We aim to achieve a recycling rate of 100% by 2030 through material recycling
and the use of compost.
*Thermal recycling: Recovering the exhaust heat generated when incinerating waste and reusing it as energy.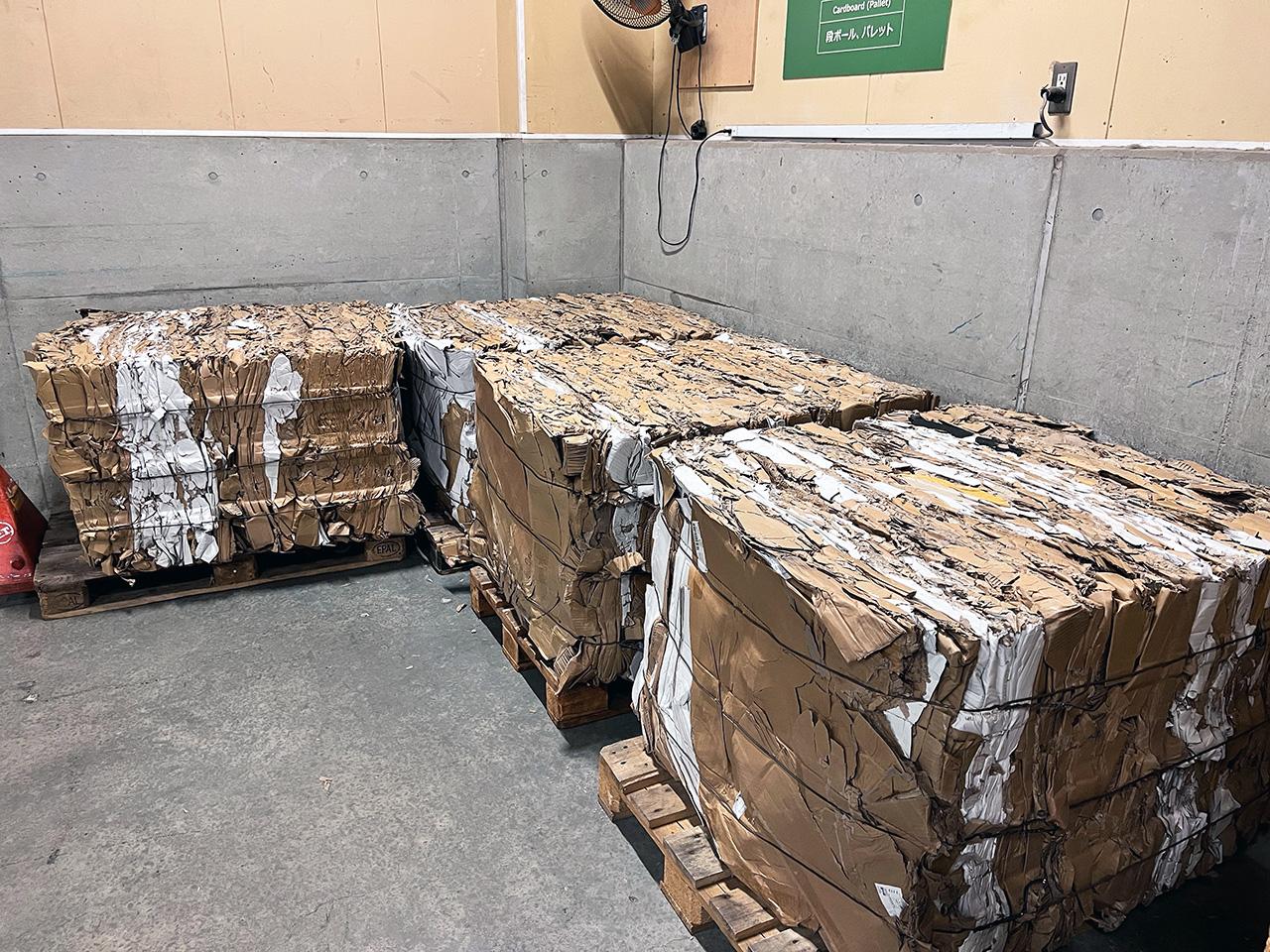 Currently, IKEA Japan's recycling rate is 73%. The Shin-Misato store separates waste into 32 items, 21 of which are recycled.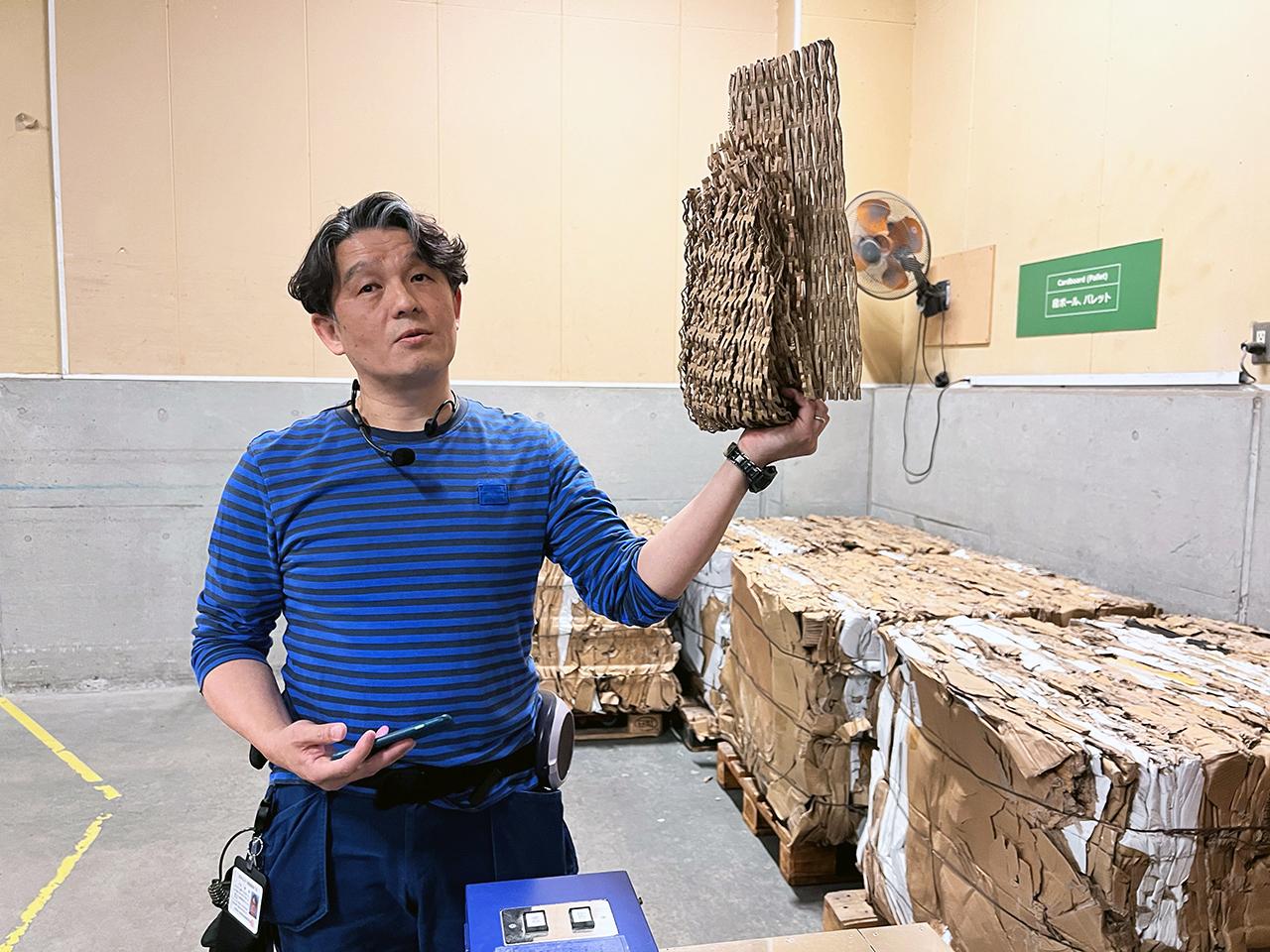 Cardboard is IKEA's largest waste product. The photo shows the amount for a day on weekdays. We strive to reduce CO2 emissions associated with transportation by compressing with a compressor installed at each store and reducing the number of transportations.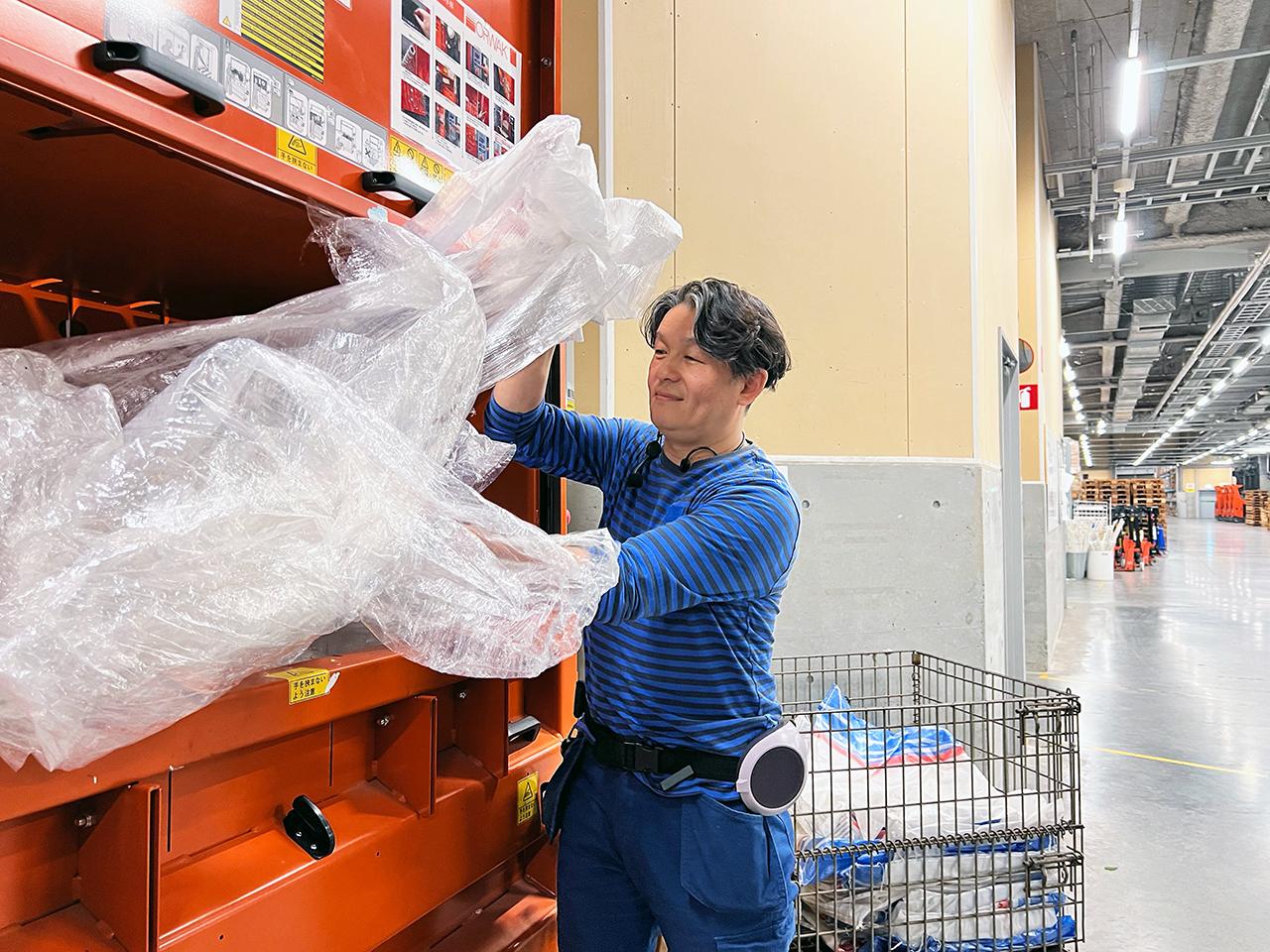 Some of the cardboard is recycled into cushioning materials using a machine installed in the store. In addition to being provided free of charge to those who purchased at the store, it is also used when packing products for the online store.
ikea japan shinmisato sustainable tour recycle backyard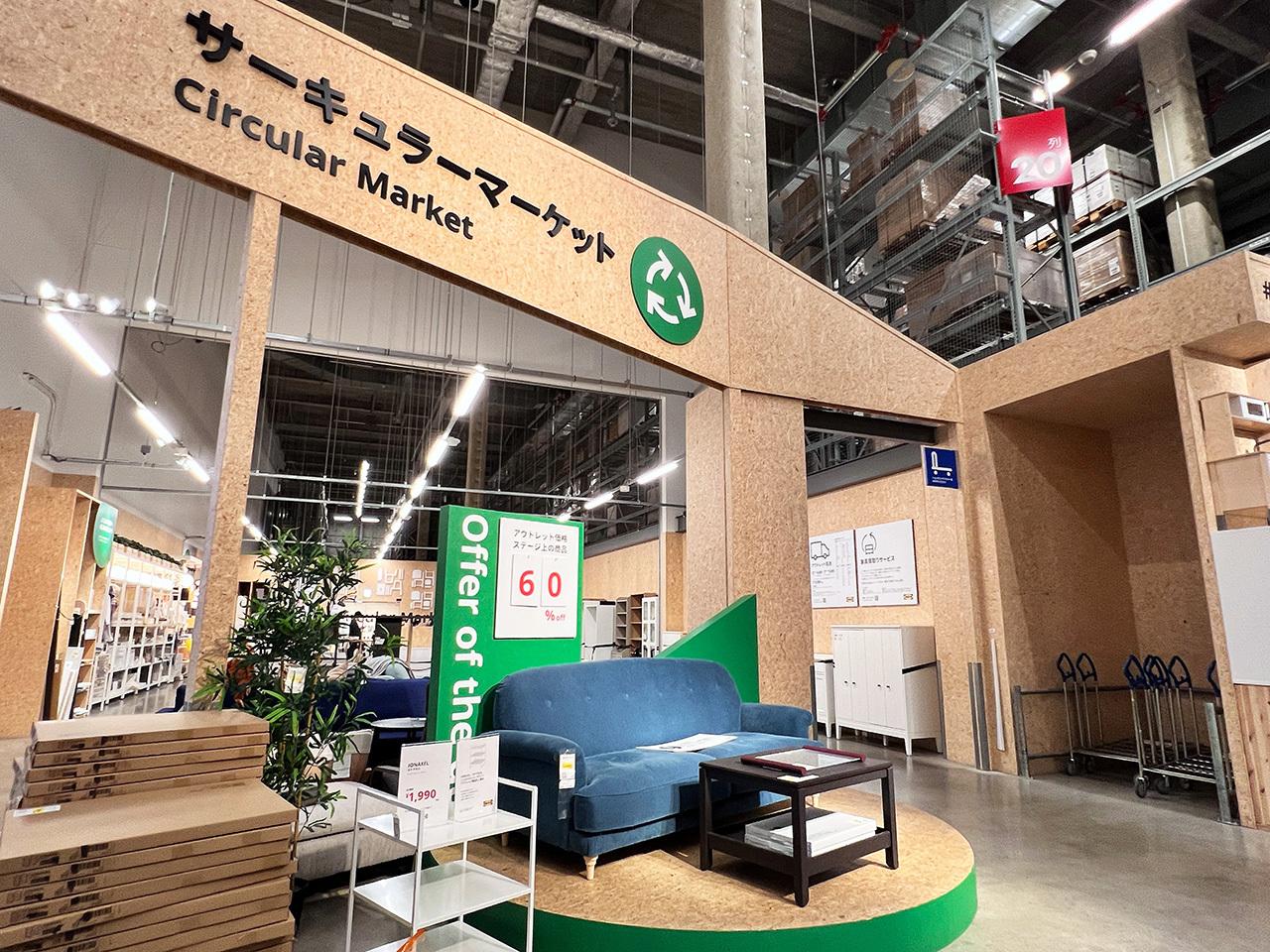 Circular market that "extends product life"
circular market
IKEA Japan started a furniture purchase service in 2017. So far, he has bought more than 38,000 pieces and "passed the baton to the next owner."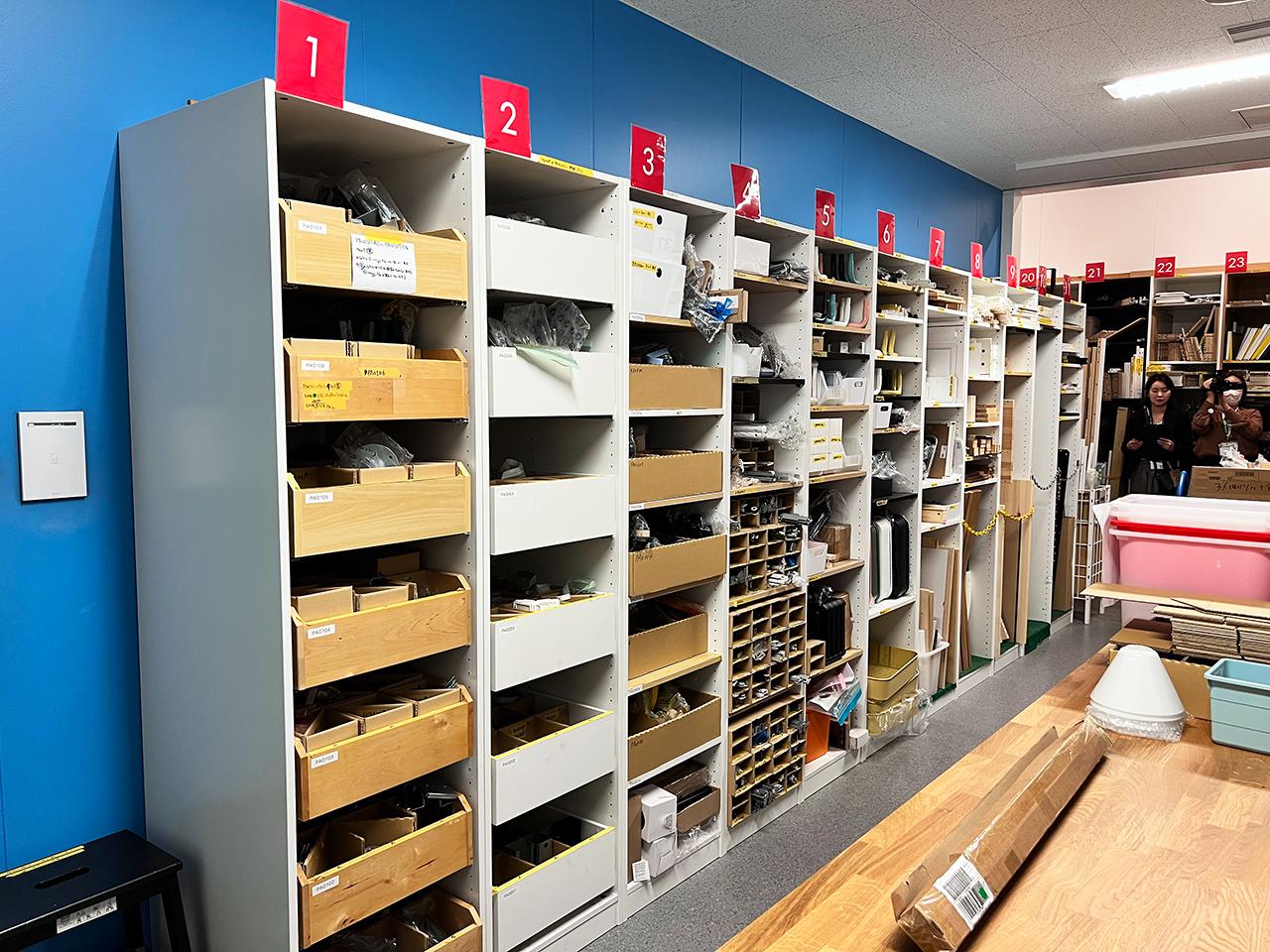 At IKEA's "Circular Market", you can sell exhibits and discontinued products that are no longer used at reasonable prices. You can watch furniture repair and maintenance by co-workers (IKEA calls them "co-workers"), as well as workshops on sustainable living.
Healthy and sustainable IKEA food (Swedish food market on the 1st floor)
Source: BusinessInsider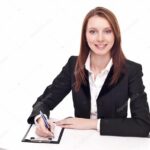 Emma Warren is a well-known author and market analyst who writes for 24 news breaker. She is an expert in her field and her articles provide readers with insightful and informative analysis on the latest market trends and developments. With a keen understanding of the economy and a talent for explaining complex issues in an easy-to-understand manner, Emma's writing is a must-read for anyone interested in staying up-to-date on the latest market news.