*This article is a paid service of DIGIDAY[Japanese version]a media for next-generation leaders who are responsible for branding.DIGIDAY+This is a reprint from ".
BuzzFeed's strategy to integrate large media companies such as Complex Networks and HuffPost has been disappointing, and there are now rumors of a sale of Complex in order to rebuild its financial position.
CEO Jonah Peretti said this is because digital publishers' share of marketing budgets has shrunk due to a weak economic outlook and rapid platform expansion.
However, some say that BuzzFeed's trends were inconsistent from beginning to end, including the timing of hiring executives with experience in going public, investment in vertical video, and treatment of employees transferred from Complex.
On November 9th, BuzzFeed's company-wide meeting was held. CEO Jonah Peretti plans to combine large media companies such as BuzzFeed, Complex Networks and HuffPost into a large conglomerate, according to transcripts of the meeting provided to Digiday by a company spokesperson. He told employees that the company's strategy to become a corporate entity "has not produced the results we expected."
"That's a huge understatement," said one current and two former employees.
BuzzFeed's movements in the two years since its SPAC (special acquisition purpose company) listing in December 2021 range from increasing debt to declining sales, multiple layoffs, the closure of BuzzFeed News, and the looming delisting deadline. , all of which have been exposed to the public eye. There are also reports that the company is considering selling Complex, which it acquired for $300 million (approximately 31.5 billion yen) as part of its SPAC listing in June 2021.
Is the sale of the complex the default route?
"This is happening because platforms like Facebook have moved away from publishers and towards content creators, valuing engagement over quality content," Peretti said during an all-hands meeting.
Mr. Peretti laid out a new approach and spoke in vague terms about the company's focus on each brand under the BuzzFeed umbrella. The management team will work with a centralized team to consider an organizational structure centered on individual brands, and such a structure is already in place in the systems and administration departments. He said this approach would help stabilize the company's operations, and tried to reassure employees that "management is working to improve the company's financial position and put it on a growth track."
However, what was never mentioned here was the sale of the complex. The same was true for the company's financial results announcement on November 2nd. Current and former employees and industry watchers in the media industry that Digiday spoke to agree that BuzzFeed is struggling and that the only way for both BuzzFeed and Complex to survive is to sell Complex. A spokesperson for BuzzFeed told Peretti that he was unavailable for an interview for this article.
BuzzFeed's financial situation in the first week of November showed once again that it was in a weak position, with its third quarter revenue once again dropping 29% compared to the same period last year. Selling the complex, which is widely considered to be BuzzFeed's most valuable asset among sources who provided information for this article, may be just what BuzzFeed needs to breathe some air.
Two BuzzFeed executives (one current and one former) confirmed to Digiday that the sale of the complex surfaced in 2023. A company spokesperson declined to comment on the possibility of a sale, but said the company plans to apply for an extension of the delisting deadline. Apparently there is "sufficient grounds to believe that the extension will be granted."
changing valuation
Notably, BuzzFeed is selling the New York complex to e-commerce company NTWRK for about $140 million, less than half of what it paid for the acquisition two years ago.・This is a report from The New York Times.
There are various reasons why a complex may be sold at a bargain price. BuzzFeed's need for capital, the current state of the M&A market in the media industry, and the fact that popular shows such as First We Feast's "Hot Ones" will not be included in the sale. , etc.
"We're in a media recession right now," said Sam Thompson, senior managing director at M&A advisory firm Progress Partners. "I don't think BuzzFeed has a choice. I think they see this as a way to get cash flow to support their core business."
But "when you look at it in detail, is First We Feast worth $160 million?" asked a former BuzzFeed executive who left the company in 2023. . "I don't know. But every client, if they asked me anything about the show, they always asked me about it ('Hot Ones')."
A media buyer who manages clients' digital media budgets agreed, saying on condition of anonymity that many clients, particularly in the CPG space, wanted to be involved in "Hot Ones." However, the company did not reveal the specific percentage of the budget that would go toward "Hot Ones."
BuzzFeed's finances
DIGIDAY[Japanese version]
[Original text]

(Text: Kayleigh Barber and Sara Guaglione, Translation: SI Japan, Editing: Ryohei Shimada)

Source: BusinessInsider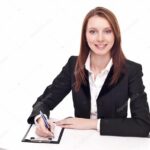 Emma Warren is a well-known author and market analyst who writes for 24 news breaker. She is an expert in her field and her articles provide readers with insightful and informative analysis on the latest market trends and developments. With a keen understanding of the economy and a talent for explaining complex issues in an easy-to-understand manner, Emma's writing is a must-read for anyone interested in staying up-to-date on the latest market news.