In recent years, the footprint of tourism has become a multi-factorial issue, insofar as it affects not only the environment and natural resources, but also the social and economic sphere.
According to the 4th working report Tourism Secretary (SECTUR)during pandemic, UNWTO cclassified Mexico as one of the most vulnerable countries due to the fact that tourism has a weight in the economy – 8.5% of gross domestic product (GDP). However, according to UNWTO's International Tourism Vulnerability Monitoring, in the North American region, Mexico is the least affected country in terms of tourism performance.
Thus, despite the growth of tourism, the vulnerability of this sector, combined with the general context of financial uncertainty and fiscal weakness, has led to an exponential increase in all those negative externalities that arise from tourism, especially when it comes to international tourism.
Faced with this panorama, the international community has imposed taxes to mitigate the externalities associated with tourism. At the same time, there is already domestic experience, for example, visitax or the collection "Using foreign tourists". However, the problem with them is that collecting them is not fast; and therefore the Federation has appropriate opportunities to contribute to these efforts through innovative public policies or even legislative reforms.
In addition, it is appropriate to pay attention to the fact that the economic situation of local authorities cannot provide adequate and sufficient deterrence to counteract and promptly respond to each of the external factors. This is in a strict context in which a significant portion of government revenue does not go directly to federal entities. For example, in 2020, 83.1% of revenue came from federal participation, of which only 11% came from state participation, and 5% of state income came from public debt.
In view of the foregoing, it seems necessary that States have more financial instruments in order to obtain sufficient resources to deal with the problem of excessive tourism arising from a particular set of impacts; and thus continue to provide quality services and ensure the preservation of the environment.
Space must be created for coordination between the Federation and the States to ensure efficiency and ensure the collection of this type of contribution, which will benefit municipal public finances to develop public policies that will benefit the development and optimization of tourism infrastructure. mitigate externalities.
EMILIO SUAREZ LICONA
CONSULTANT AND PROFESSOR, PAN AMERICAN UNIVERSITY
@EMILIOSL
Source: Heraldo De Mexico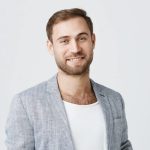 David Ortiz is an opinionated and well-versed author, known for his thought-provoking and persuasive writing on various matters. He currently works as a writer at 24 news breaker, where he shares his insight and perspective on today's most pressing issues. David's unique voice and writing style make his articles a must-read for those seeking a different point of view.