In December, I was honored to join Monica Garcia on her last day as a board member of LAUSD, a position she has held since 2006. Throughout her tenure, she has been a fearless advocate for the district's students and a role model to others. education leaders, especially Hispanics. She was a much-needed voice for East LA families and for students of color across the county.
I have known Monica since before she was elected to this position and I have seen her conduct herself with integrity, passion, a curiosity to try different things and an unwavering commitment to justice. He always focused his efforts on helping the poorest students, those who had to climb the highest hills. He has always asked all of us to match our efforts to the dimensions of the dreams of our youth. And he expected all of us—districts, charter schools, special schools, extracurricular service providers, public service organizations, and families—to not look at our differences to lead with love and passion.
Monica's happy laugh and her infectious and optimistic spirit did not betray her iron will to demand more from systems accustomed to rationalizing why things can't change than to make change happen. When I think of Monica and her path of service, I am reminded of the words of Martin Luther King, Jr.: "Power without love is reckless and abusive, and love without power is sentimental and anemic. Power at its best is love that applies the demands of justice, and justice at its best is a force that corrects everything that is opposed to love.
During his tenure, we have partnered many times to ensure that parents have the choice and opportunity to find the best free public school option for their children. His Board District 2 has 54 public charter schools, each working to provide their students with learning models that put students first and provide a high-quality education.
As the third Hispanic woman to be elected to the LAUSD board, Monica represented her community with dignity and grace. She initiated a new generation of Latin American educational leaders. There are three Hispanics on the board today: President Kelly Gonez, Tanya Ortiz Franklin, and new District 2 Board Representative Rocio Rivas. Similarly, Monica has stood up for Latino women, honoring over 100 female champions for their contributions to public education in Los Angeles.
In her 17 years in office, LAUSD has faced a range of challenges, but nothing has been more urgent and disruptive to education than the pandemic and school closures in March 2020. Monica's commitment to her community has been evident during the pandemic. Under his leadership, the county has provided 18 million meals to its constituents, administered 359,000 Covid tests, and administered 6,800 vaccinations. He also supported allocating additional resources to schools in areas most in need so that more counselors and mental health professionals can reach students who might otherwise be left behind.
In addition, he supported the district's transition to community schools that offer more than just classroom instruction. These schools are more responsive to the specific needs of students, whether it be pre and after school programs, nutrition programs, or mental health support.
This new year, as we continue our efforts to provide more public school options and high-quality educational opportunities for LAUSD students, I will miss Monica's presence as a powerful voice on the board of directors and her commitment to all students, especially students of color. .
Myrna Castrejon is President and CEO of the California Charter School Association (CCSA).
Author: Myrna Castrehon
Source: La Opinion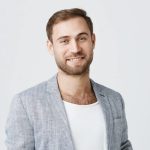 David Ortiz is an opinionated and well-versed author, known for his thought-provoking and persuasive writing on various matters. He currently works as a writer at 24 news breaker, where he shares his insight and perspective on today's most pressing issues. David's unique voice and writing style make his articles a must-read for those seeking a different point of view.