According to Volodymyr Osechkin, more than 10 military concentration camps were established in Russia, where thousands of Ukrainians are held.
Ukrainians captured in the Russian Federation are held in concentration camps, where systematic torture is practiced. This was expressed by a Russian human rights activist of the Gulagu.net project. Vladimir Osechkin today, March 22.
"We have evidence that sadists from the FSB and the Federal Penitentiary Service used cruel treatment and torture against them," PACE's legal committee said at its hearing in Paris. said.
More than 10 military concentration camps were created on the territory of Russia, where thousands of Ukrainians were held. According to Osechkin, there is a "torture conveyor" in the penitentiary system in Russia, and the FSB uses videos of rape and torture to blackmail prisoners and get the necessary testimony.
The human rights activist handed the PACE legal committee a hard drive containing nearly 115,000 files that substantiated his words.
"I hope you will help carry out the investigations and hold the top officials of the FSB and the Federal Prison Service accountable," he said.
Konstantinos Efstatius, rapporteur of the PACE committee on torture in places of deprivation of liberty and Cypriot deputy from the group of socialists, stated that in his report he included facts about systematic torture in places of deprivation of liberty recorded by the experts of the Committee. Council of Europe for the Prevention of Torture (CE) – members of the organization in many countries.
The speaker said, "I included Russia in the report. Although it is no longer a member of the Council of Europe, the decision to prepare this resolution was taken before it was issued." It also noted that it has taken into account the calls of various PACE resolutions to continue to monitor the development of the human rights situation in the Russian Federation.
On February 27, the head of Ukrainian intelligence Budanov said that Russia had captured 90% of all Ukrainian prisoners at the beginning of the invasion. Large numbers of elderly people, postal workers and various public services are also in captivity.
Recall, on March 20 it was learned that Roman Ivanenko, a member of the "League of Laughter", died in captivity.
On March 13, a fighter of the Armed Forces of Ukraine, released from captivity, spoke about the tyranny of the Russians. The 27-year-old soldier spent several months in the basement. He was not fed, and the man was forced to drink antifreeze out of thirst.
On March 3, it was learned that Ukraine spends at least 10,000 hryvnia per Russian prisoner per month.
Source: Focus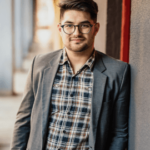 Bridger is a political journalist at 24 News Breaker, covering the Politics section with over 5 years of experience. Known for their detail-oriented reporting, Bridger delivers insightful and engaging analysis on political issues.