According to analysts, the fighters of the PMC "Wagner" forcibly deport local residents to the captured areas of the Luhansk region, where Ukrainians are "filtered". Then they are sent to remote parts of Russia.
PMC "Wagner" mercenaries began to deport residents from the suburbs of Bakhmut. This was announced today, March 23, by the National Center for Resistance.
As noted, the "Wagnerites" are forcibly deporting local residents to the occupied areas of the Luhansk region, where Ukrainians are "filtered". After that, residents of the Bakhmut suburb were deported to Perm and other remote regions of Russia.
The CNS noted that the purpose of the deportation was to assimilate Ukrainians in remote areas of Russia with the help of material pressure and propaganda.
In early March, about 40 Ukrainian children remained in the city of Bakhmut, where active fighting continues every day, but the police will continue to evacuate them.
According to the company commander of the Svoboda battalion, lieutenant of the NGU, Yevgeny Oropay, the daily losses of the Russians in Bakhmut are about 300-400 fighters, sometimes there are days when the invaders storm 6-8 times a day, after which the Russian soldiers killed increase. About 100 invaders could die in such an infantry attack.
Recall that on March 2, British intelligence noted that the terrain and thaw gave an advantage to the Armed Forces of Ukraine near Bakhmut. According to the agency, the weather is on the side of the Ukrainian defenders. Due to warming, the movement of the occupants' heavy equipment over rough terrain is greatly complicated.
Source: Focus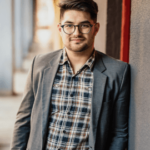 Bridger is a political journalist at 24 News Breaker, covering the Politics section with over 5 years of experience. Known for their detail-oriented reporting, Bridger delivers insightful and engaging analysis on political issues.