According to OP adviser Mikhail Podolyak, Beijing probably has not yet decided on its final position in the Russia-Ukraine war.
The Office of the President of Ukraine and the Ministry of Foreign Affairs are organizing possible negotiations between Volodymyr Zelenskyy and President of the People's Republic of China Xi Jinpingoi. This was expressed by the adviser to the head of OP Mykhailo Podolyak in the broadcast of the All Ukraine telethon.
Podolyak noted that the meeting between the leaders of Ukraine and China is part of Kiev's plans, as Chinese officials must provide accurate information about the war and make the right emphasis.
Mikhail Podolyak claimed that Beijing has not yet formed its stance on the Russia-Ukraine war.
"But there is one question for which China has not yet found its new political place: It wants to address the issue of an agreement between Russia and Ukraine, will it be carefully stepped aside," Podolyak said.
The Chief Advisor to the President also pointed out that the talks between Vladimir Putin and Xi Jinping in Moscow are not focused on Ukraine. The two leaders only briefly discussed China's so-called "peace plan."
Podolyak believes that Putin and Xi cannot touch on the issue of military aid to Russia. According to him, there are no facts to talk about the parties' discussions on the supply of weapons to the RF Armed Forces from the PRC.
"This is very important, because China indirectly noted that the technological, financial, credit, sales markets of Europe and the USA are much more important than the commodity market of Russia," said the consultant.
Recall that on March 21, Volodymyr Zelenskyy said that the Chinese government has not yet received an official comment on a possible telephone conversation between the leaders of Ukraine and China.
We also wrote that on January 27, Mao Ning, spokesperson for the Chinese Ministry of Foreign Affairs, said that Beijing is always in contact with all parties in the Russia-Ukraine war. According to the diplomat, China's stance on the "Ukrainian crisis" is consistent and very clear.
Source: Focus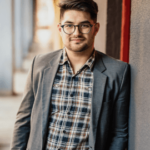 Bridger is a political journalist at 24 News Breaker, covering the Politics section with over 5 years of experience. Known for their detail-oriented reporting, Bridger delivers insightful and engaging analysis on political issues.