It is known that the deputy was sent to the pre-trial detention center for 60 days without paying the bail the day before.
The Security Service of Ukraine (SBU) conducts a second search at the home of People's Deputy Nestor Shufrych on September 18. The lawyer of the people's deputy, Alexander Tananakin, told the UNN journalist about this.
When asked whether SBU officers actually conducted a second search of Shufrich's home, Tananakin replied: "Yes, they do."
Shufrich's detention: what is known
Let us remind you that on September 15, the SBU detained a people's deputy from the banned party OPZZh Nestor Shufrych. Journalist Yuri Butusov reported that the people's deputy was "a defendant in the case of a Russian spy network created by an employee of the FSB of the Russian Federation and former Ukrainian people's deputy Vladimir Sivkovich."
Nestor Shufrich was suspected of treason. According to the SBU, the deputy cooperated closely with FSB agent former Secretary of the National Security and Defense Council Vladimir Sivkovich, whose job it was to coordinate Russian agents in Ukraine and fulfilled his duty.
According to journalists, during the search, Nestor Shufrich was found with a 2014 document signed by him and Viktor Medvedchuk, which stated that the Donetsk and Lugansk regions should become part of Russia as "regions with broad autonomy."
Nestor Shufrich claims he was "betrayed" by authorities in parliamentary investigations into the circumstances surrounding the kidnapping of Judge Chaus during Petro Poroshenko's presidency.
Deputy Chairman of the Servant of the People group Evgenia Kravchuk said in a comment to the media that at the upcoming meeting of the Verkhovna Rada the issue of dismissal of Deputy Nestor Shufrych from the post of Chairman of the Committee on Freedom of Expression will be discussed. taken into account. It is important to note that this initiative does not intend to eliminate the Committee itself.
Source: Focus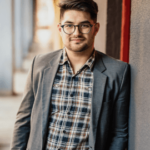 Bridger is a political journalist at 24 News Breaker, covering the Politics section with over 5 years of experience. Known for their detail-oriented reporting, Bridger delivers insightful and engaging analysis on political issues.