In the match in the group "C" of the first round of the World Cup in Qatar, perhaps there was the main feeling of the tournament.
In the 1st week of the World Cup group matches held in Qatar, Argentina and Saudi Arabia national teams faced each other in Group C. The game was played at the Lusail Iconic Stadium in Lusail.
Starting Squads:
Argentina: Emiliano Martinez, Molina, Christian Romero, Nicholas Otamendi, Nicholas Tagliafico, Rodrigo De Paul, Leandro Paredes, Alejandro Gomez, Lionel Messi, Angel Di Maria, Lautaro Martinez.
Saudi Arabia: Al-Owai, Abdul Hamid, Al-Tambakti, Al-Bulayhi, Al-Shahrani, Al-Farah, Kanno, Al-Malki, Al-Brikan, Al-Dawsari, Al-Shehri.
The score was opened when Lionel Messi scored the penalty in the 30th minute of the match. With this goal, the footballer became the first player for the Argentina national team to score in four different World Cups, namely 2006, 2014, 2018 and 2022. In the first half, Argentina national team players scored a total of 4 goals, but 3 of them were canceled by the referee due to offside.
Saudi Arabia managed to turn the game in their favor in the second half. An accurate hit in the 48th minute marked the team's first kick into the opposing goal. The second minute resulted in a goal in the 53rd minute. Salem Al-Dosarri and Saleh Al-Shehri recorded the balls against the Argentina national team.
Let's remind, there was a game between the USA and Wales national teams on 21 November. The opponents did not reveal their strongest, as they drew 1-1.
The Iranian national team players did not sing the national anthem before the match against the British began. Borzu Daragahi, international correspondent for The Independent, explained this by saying that it was a sign of protest against the violence perpetrated by Khamenei's supporters.
Source: Focus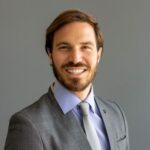 Ben Stock is an accomplished sports journalist. He currently works at 24 news breaker, where he has a reputation for providing in-depth analysis and unique perspectives on the latest sports news. He has a keen eye for detail and a deep understanding of the sports industry. With a passion for storytelling, Ben's writing takes readers closer to the action and the people behind it.