Jackson, Tennessee boxer Greer Marquez vomited into the ring at Gadsden's The Venue at Coosa Landing in Alabama after he was punched by Marquis Williams in a knockout fight.
The event arose last Sunday, and a clip went viral on social media, where the 26-year-old boxer vomited after receiving a left-right combination from a debutant. The video was broadcast on Twitter by Tim Boxeo's Twitter account.
After this combination, the match referee asked Williams to go to his corner to help his opponent, but when he turned around, he found that Marquez was vomiting on his knees. It was there that he decided to call the knockout and stop the fight.
This fact caused surprise in many sectors of the press. One of the commentators who spoke about the fight suggested a possible picture of indigestion as the cause of the nausea.
"It looks like he is vomiting, you are talking about a severe case of indigestion," the speaker said. For its part, the British edition of The Sun supported this news and reported that "incredibly, Marquez Greer got down on his knees very quickly, but it looks like he threw up at least twice."
Apparently, Williams took the fight via medical technical knockout after the incident with Marquez, who went on to 15 losses in a row, 14 of them by knockout and 13 of them in the first round.
**
Author: Alfredo Di Cesare
Source: La Opinion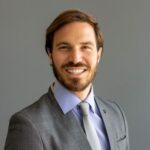 Ben Stock is an accomplished sports journalist. He currently works at 24 news breaker, where he has a reputation for providing in-depth analysis and unique perspectives on the latest sports news. He has a keen eye for detail and a deep understanding of the sports industry. With a passion for storytelling, Ben's writing takes readers closer to the action and the people behind it.