Karim Benzema has an appointment with history at La Cartuja Stadium, where the Copa del Rey final against Osasuna will take place this Saturday, May 6th.
If Real Madrid beat Osasuna in the Copa del Rey final on Saturday in Seville, The French striker can match Brazil's Marcelo as the player with the most titles for a white club in his 121 years of life – 25.
Benzema has scored 29 goals in 37 games in all competitions this season. The Frenchman scored four of them in the Copa del Rey, three of them in a 4-0 win over Barcelona in the semi-finals of the tournament.
Cup tournament is not among the favorites of Benzema. He played 48 games, reached three finals, won one, against Barcelona. he lost another, against Atlético de Madrid, and ran out of minutes in the first. At the Mestalla with Jose Mourinho on the bench in a win over Pep Guardiola's Barcelona.
He scored 25 goals in 48 games in fourteen years in the Copa del Rey. – the thirty-seventh scorer in the history of the tournament, of which he participated in 27 wins, nine draws and twelve defeats.
A night at La Cartuja will be special for Karim after beating Almeria in the last match, as well as his hat-trick andHe became the eleventh player for Real Madrid with 350 goals and 352 goals in 642 games for the white team.
Winning the Copa del Rey final would also place Croatian Luka Modric, who recovered from a minor muscle injury ahead of the Osasuna match, and Nacho Fernandez on the third overall step of the historic podium. Just one title behind Paco Gento out of 23 and an opportunity to leave behind Sergio Ramos and Manolo Sanchis.
Author: Reinaldo Oliveros
Source: La Opinion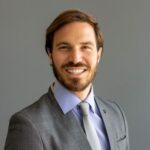 Ben Stock is an accomplished sports journalist. He currently works at 24 news breaker, where he has a reputation for providing in-depth analysis and unique perspectives on the latest sports news. He has a keen eye for detail and a deep understanding of the sports industry. With a passion for storytelling, Ben's writing takes readers closer to the action and the people behind it.