Electric vehicles equipped with solar panels Battery power is, of course, nothing new. During our work, we saw several projects. Let's remember, for example, Lightyear 0, which we had a chance to try. Unfortunately, as we have seen, the Dutch company, founded by some students who were part of the Eindhoven Solar Team, was unable to complete the project due to economic problems, although it will try to work on a new model.
Just from a group of new students Solar Team Eindhoven, very interesting news has recently arrived. This is a particularly dynamic reality at the University of Eindhoven, which develops and tests new technologies for electric vehicles. For example, for some time he participated in World Solar Challenge.
That's why Solar Team Eindhoven students have developed a new solar-powered electric car designed to travel off-road without any problems.
FIRST INFORMATION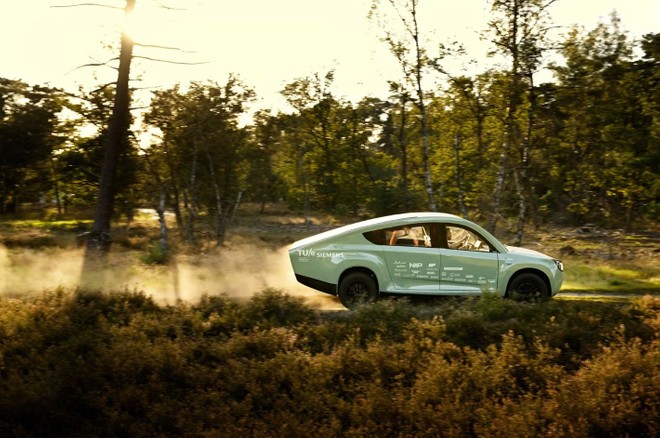 The car named Star Earthwill be tested this October Morocco, in extreme climatic conditions, to test its performance. The car will also be tested in the Sahara Desert. The goal is to travel about 1,000 km using the sun's energy.
This October, the team will travel with Stella Terra to Morocco, where the solar car will travel almost a thousand kilometers, ending the journey in the Sahara, powered by solar energy.
At the moment, not many technical details have been revealed. The car has a teardrop shape for maximum aerodynamic efficiency. Solar panels were placed on the roof and hood to power the traction battery. A road-legal vehicle can reach maximum speed 145 km/h and may have cruising range 630 km on a sunny day. Weight 1200 kg. Once parked, the optional solar panels can also be removed to speed up charging. The energy stored in the battery can also be used to power external electrical devices.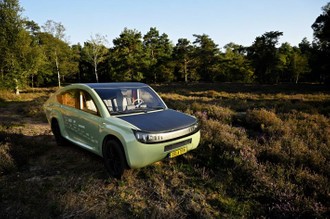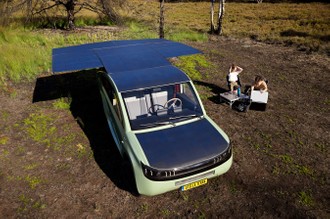 Unfortunately, many important technical details are missing, especially those related to the solar panels, battery and motor. Either way, it's an interesting project, especially when you think about the future and potential of this technology. All that remains is to wait and find out the results of these tests.
Solar Team Eindhoven is no stranger to the development of electric models powered by the sun. In this regard, we can only mention the Stella Vita, a very unusual campervan equipped with solar panels that has taken a trip to some European countries. Wisse BosSolar Team Eindhoven manager commented:
The Stella Terra must withstand the rigors of off-road driving while remaining efficient and light enough to be powered by the sun. That's why we had to design almost everything for the Stella Terra ourselves, from the suspension to the solar inverters. We push the boundaries of technology. With Stella Terra, we want to demonstrate that the transition to a sustainable future provides cause for optimism and encourages individuals and companies to accelerate the energy transition.
Author: Filippo Vendrame
Source: HD Motori

Ashley Fitzgerald is an accomplished journalist in the field of technology. She currently works as a writer at 24 news breaker. With a deep understanding of the latest technology developments, Ashley's writing provides readers with insightful analysis and unique perspectives on the industry.