the president Mexico Andres Manuel Lopez Obrador confirmed this Saturday that he had instructed the personnel of the Petróleos Mexicanos (Pemex) and the country's armed forces to go to Cuba support in Fire in the explosion of oil tanks at the base of supertankers in the city of Matanzas, east of Havana.
"There was an explosion, an oil tank caught fire, then another one, and there are missing people, there are wounded, and we are also going to support the fire fighting, I gave this instruction to Pemex and the Armed Forces," he said. said the President in an interview with the media during a tour of the Mexican state of Colima.
López Obrador assured that his government would send specialists to fight the fires, "this is the Pemex fire brigade, as well as people from the Navy and the Ministry of Defense."
A large fire at the base of an industrial estate in the province of Matanzas in Cuba continued this Saturday, but emergency crews were unable to reduce its intensity almost 24 hours after it began.
The fire, which started on Friday due to a lightning strike on a fuel tank, spread on Saturday to two of eight crude oil tanks in an industrial area in the Cuban city of Matanzas.
The following tweet from a Cuban meteorologist shows the number of electrical discharges that occurred on Friday in the fire area.
Until now 17 firefighters are reported missing, with at least 1 unidentified dead and 121 injured..
Report of the authorities on the victims on Saturday afternoon, it was reported that 121 people were treated in hospitals and 85 people were discharged due to illness; 36 remain in hospitals, of which 5 are in critical condition, 3 are in serious condition and 28 are in serious condition.
The office of President Miguel Diaz-Canel said about 1,300 people living near the fire at the Matanzas supertanker base were evacuated, while another 600 workers were ordered to leave.
The incident began Friday afternoon when lightning struck one of the eight fuel tanks at the scene. This Saturday morning, a second explosion occurred in another tank, leaving columns of smoke all the way to Havana, about 80 miles (104 km) from the scene.
Given the scale of the incident, the Cuban government requested international assistance and advice with oil experience.
Cuban President Miguel Díaz-Canel tweeted thanks to countries such as Mexico, Venezuela, Russia, Nicaragua, Argentina, Chile and the United States, "who promptly offered solid material assistance in the face of this difficult situation. We also appreciate the proposal of the technical council from the USA."
The US Embassy in Cuba also said it was in contact with the island's government to help put out the giant fire.
The fire is caused by a lack of fuel in Cuba. It is not known how much oil was burned in the storage facility, which contains eight giant tanks of oil used for power plants.
Cuban electricity company forecast for this Saturday another day of power cuts during peak hours due to a 35% drop in demand.
– Firefighters in Cuba are trying to contain the fire in Matanzas, which injured dozens of people.
– Fuel tank fire in Cuba leaves at least 17 people missing and nearly 80 injured in Cuba.
– The Cuban government confirms that it is coordinating US assistance in putting out a major fire.
Author: Mary Ortiz
Source: La Opinion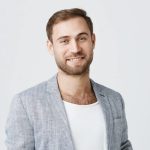 David Ortiz is an opinionated and well-versed author, known for his thought-provoking and persuasive writing on various matters. He currently works as a writer at 24 news breaker, where he shares his insight and perspective on today's most pressing issues. David's unique voice and writing style make his articles a must-read for those seeking a different point of view.