A new investigation would show that at least four million people in the United States who had regular jobs before the pandemic left out of the labor market due to the long-term effects of COVID.
According to the Brookings Institution, these American workers could not work as they did before infection or they had to choose a shorter working day.
The impact of so many people kept away from the labor market is about The loss of wages is estimated at $170 billion.indicate the results of the investigation.
How the study was conducted
The Brookings Institution analyzed the situation after illness in people who fell ill with COVID-19 and who before the start of the pandemic had a full-time job or their full-time equivalent.
in this group identified 12 million American workers, according to federal data; among whom at least four million have changed their working life due to recurrent symptoms of the disease.
The group of four million corresponded people who did not work or worked part-time due to ongoing health concerns related to COVID-19
In accordance with the report's methodology, the researchers took into account the US Census Bureau's definition of prolonged COVID in the Household Pulse Study, which refers to "symptoms that last three months or more and were not present with COVID".
"If this is something like other post-viral diseases, some people will recover, but there will be a large number of people who will not, and (this number) will continue to grow over time.warned Katie Bach, author of the report and senior research fellow at Brookings.
What are the conditions for prolonged COVID
There is no easy way to identify symptoms that people with long or prolonged experience of COVID; however, some conditions have been found.
These include fatigue, confusion, joint or muscle pain, heart palpitations, chest pain, dizziness, changes in your menstrual cycle, or changes in your ability to smell or taste.
According to a study by the Centers for Disease Control and Prevention, 19% of adults with COVID have some of its long-term symptoms after infection.
These symptoms are considered a disability.under reforms made to the Americans with Disabilities Act (ADA) because it restricts important abilities such as work.
"Some employers are vaguely aware that this is a factor influencing the labor market.. This is very different from knowing that this is an ADA-protected condition and knowing what accommodations to provide people with," Bach said.
The researcher was rife with the fact that a prolonged or protracted COVID may appear at any time after infection, either for the first time or thereafter, putting millions of workers at risk.
Author: Javier Zarain
Source: La Opinion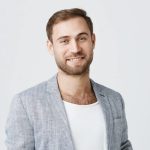 David Ortiz is an opinionated and well-versed author, known for his thought-provoking and persuasive writing on various matters. He currently works as a writer at 24 news breaker, where he shares his insight and perspective on today's most pressing issues. David's unique voice and writing style make his articles a must-read for those seeking a different point of view.