According to the spokesperson of the Islamic State terrorist organization, the leader of the organization died during the conflict. The news was welcomed at the White House.
The extremist ISIS group announced that its leader, Abu Hassan al-Hashimi al-Qurashi, was killed in the battle. This was reported by Arab TV channel Al Arabiya, citing a representative of the group.
Iraqi al-Kurashi was killed during the "war with God's enemies". The representative of the terrorists did not specify the date and circumstances of his death.
A spokesperson for ISIS announced that the new leader of the group will be Abu al-Hussein al-Hussein al-Qurayshi. He did not provide any details about the new leader.
Note that Kurashi is a noun prefix indicating that it belongs to the Arab tribe of the Quraysh (ruling clan of ancient Mecca, – ed.), from which the prophet Muhammad came.
Citing two Iraqi security guards and a Western security source, Reuters added that the deceased IS leader was the brother of the slain former leader Abu Bakr al-Baghdadi.
White House National Security Council spokesman John Kirby said the United States welcomes news of the assassination of the IS leader.
"We welcome the announcement that another ISIS leader is no longer walking the earth," the US official said.
Recall that in early October, US special operations forces carried out 2 major attacks on "Islamic State" positions in northern Syria. Thanks to the operation, three top terrorists who recruited new members and prepared for the attack were killed.
In July this year, Maher al-Aghal, the leader of ISIS in Syria, was purged. An American drone shot him accurately.
Focus had previously written about the restoration of the ancient city of Hatra, 110 km southwest of Iraqi Mosul. The city was attacked by ISIS militants.
Source: Focus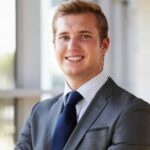 Alfred Hart is an accomplished journalist known for his expert analysis and commentary on global affairs. He currently works as a writer at 24 news breaker, where he provides readers with in-depth coverage of the most pressing issues affecting the world today. With a keen insight and a deep understanding of international politics and economics, Alfred's writing is a must-read for anyone seeking a deeper understanding of the world we live in.