BUT private lander of Japanese origin is already on a mission in space, where He managed to take his first pictures and send them back to Earth.
Hakuto-R lander takes first photos since its launch aboard a SpaceX Falcon 9 rocketheld last Sunday, December 11, in the morning.
"While initial security checks continue at the ispace Mission Control Center (MCC), we got the first pictures taken by our camera installed on the lander. This is an image of the Earth approximately 19 hours after separation from the launch vehicle," the Tokyo-based ispace company that operates the spacecraft tweeted.
At the moment the present is test flightispace's first mission, and its operators are taking it easy. Mission team studies the behavior of Hakuto-R.
Long term plan
According to the original plan, Hakuto-R will land on the moon in April and it will be the first soft landing by a Japanese spacecraft.. The lander will then deploy a small craft called Rashid for the United Arab Emirates Space Agency.
solar powered Rashid, designed to study the surface of the moon and find out why lunar regolith is sticky.
The mission of Hakuto-R, led by Tokyo-based private company ispace, aims to achieve first commercial landing spaceship on the moon.
"We believe that Mission 1 will be turning point in space exploration business," Takeshi Hakamada, founder and CEO of ispace, said earlier in a statement.
ispace, which has just 200 employees, states that "aims to expand the scope of human life in space and create a sustainable world by providing low-cost, high-frequency shuttles to the Moon."
Space colonization: who owns the moon?
Author: Opinion
Source: La Opinion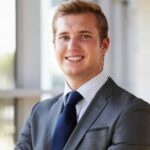 Alfred Hart is an accomplished journalist known for his expert analysis and commentary on global affairs. He currently works as a writer at 24 news breaker, where he provides readers with in-depth coverage of the most pressing issues affecting the world today. With a keen insight and a deep understanding of international politics and economics, Alfred's writing is a must-read for anyone seeking a deeper understanding of the world we live in.