The representative of the Agency for Repatriation to Israel, Zoya Shafrani, reacted to the arrest of five people who allegedly illegally issued Israeli passports to Russian citizens. Shafrani shared her opinion with REN TV.
Recall that the Israeli police detained five employees of the Israeli migration service, who are suspected of illegally issuing permanent passports to Russian citizens. It is noted that this does not correspond to the procedure for issuing an Israeli passport. The country's police also promised new arrests of participants in the illegal scheme.
Zoya Shafrani recalled that in order to obtain Israeli citizenship, it is necessary to go through a certain procedure, which is divided into two stages. So, it includes the need to pass the requirements of the Law of Return. According to Shafrani, Jews, as well as their children and grandchildren, are entitled to Israeli citizenship.
Zoya Shafrani explained the situation with the arrest of five people who are suspected of illegally issuing Israeli passports to Russians by the fact that the detainees could commit violations related not to obtaining Israeli citizenship, but from the point of view of forging documents.
Shafrani noted that in Israel, as in the Russian Federation, there are two documents – an internal passport and a foreign one – Darkon, which allows you to travel without visas to more than 160 countries of the world. In addition, due to the fact that Israel has a visa-free regime with many European countries, Israeli citizenship is quite attractive in terms of traveling around the world.
"Of the advantages of an Israeli passport – Darkons are biometric, as well as a visa-free regime. Many European airports have special counters to which a passport is applied and people just pass through. They do not have to go through additional screening on such trips. The passport looks attractive," – the expert emphasized.
The specialist also suggested that those arrested could commit violations in the extradition of Darkon.
"There was some case here about forgery of documents, where people were simply given Darkons, and Darkon in Israel is biometric, like in Russia. There should be fingerprints, a snapshot of the iris of the eye. The fact that some citizens could forge these documents, of course, on the one hand looks doubtful, because the level of protection is quite high", Zoya Shafrani said.
At the same time, she noted that the detainees could forge Darkons due to the fact that they worked in the Israeli migration service.
Shafrani also believes that non-Israeli citizens received only forged Israeli passports for travel, and not citizenship of the country, which is very difficult to obtain.
"It would be a long chain, which would require a whole series of documents," – said the specialist.
Zoya Shafrani pointed out that the procedure for obtaining Israeli citizenship consists of two stages – passing a consular check and processing documents.
During a consular check, a person must, firstly, prove that he is a Jew or the son or grandson of a Jew, and also provide documents confirming this. Secondly, a person must have a desire to leave to live in Israel for permanent residence. Thirdly, a person wishing to obtain Israeli citizenship must not have an outstanding criminal record, and must not pose a danger to the Jewish people.
These three factors are assessed by the consul himself, on the basis of which he decides whether to issue an Aliyah visa for new repatriations or not. It is on the basis of the Aliya visa that all other documents are issued – Israeli citizenship and the Darkot passport.
"Therefore, the procedure for obtaining citizenship itself is lengthy and rather complicated in terms of passing through these stages. A lot of things must coincide – there must be documents sufficient for obtaining citizenship, family history, the willingness of the citizen to move and his integrity," Shafrani noted.
She added that upon arrival of a citizen in Israel, his documents are reviewed again. Further documents are drawn up.
"A random person cannot get citizenship and a passport," Zoya Shafrani concluded.
Interestingly, the Israeli migration service officers were detained after the singer Alla Pugacheva and her husband Maxim Galkin* were accused of illegally obtaining an Israeli passport. Thus, a journalist from one of the local channels called for depriving Pugacheva and Galkin * of Israeli citizenship. According to the correspondent, the passports of the star couple could be issued illegally.
In addition, the Israeli journalist pointed out that in Russia Maxim Galkin * was baptized and then married. For Israeli law, this is enough to get a refusal instead of a passport, which is given as part of the repatriation program.
At the same time, the Israeli citizenship of Galkin * and Pugacheva, who left the Russian Federation, has not yet been confirmed in any way.
Recall that after the start of the special operation of the Russian Federation in Ukraine, Alla Pugacheva, together with Maxim Galkin*, left the country and flew to Israel.
Galkin * began to make anti-Russian statements on social networks, while continuing to earn money from the Russian-speaking audience and touring with concerts in Israel. Pugacheva returned to Moscow at the end of August.
On September 17, Maxim Galkin* was added to the register of individuals-foreign agents. Soon Alla Pugacheva also asked to be recognized as a foreign agent. Because of her statements, an inspection was scheduled regarding the possible discrediting of the RF Armed Forces.
* Maxim Galkin is included in the register of individuals-foreign agents.
Source: Ren.tv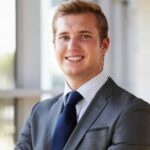 Alfred Hart is an accomplished journalist known for his expert analysis and commentary on global affairs. He currently works as a writer at 24 news breaker, where he provides readers with in-depth coverage of the most pressing issues affecting the world today. With a keen insight and a deep understanding of international politics and economics, Alfred's writing is a must-read for anyone seeking a deeper understanding of the world we live in.