A caricature of the German chancellor appeared on the cover of one of the weekly newspapers. The authors of the article noted that Berlin has taken an ostrich stance on helping Ukraine defeat Russia.
On January 22, the Polish edition of Wprost published a new issue on the cover of which they placed a caricature of German Chancellor Olaf Scholz.
The head of government has been compared to ostriches that hide their heads when scared. Scholz is depicted on a tank with its mouth hidden in the sand and surrounded by ostriches.
"Berlin stubbornly buries its head in the sand when it comes to defeating Russia," writes columnist Jakub Melnik. "Moscow poses a threat to NATO unity and European security."
In an article published on the publication's website on January 19 prior to the print issue's publication, Melnik points to the stubborn irritation of NATO allies. Scholz.
"Actions contrary to the interests of most allies lead to the isolation of Germany. Not only Central Europe, but also Scandinavia, the USA and the UK have been trying for months to persuade Berlin to send the necessary weapons to Ukraine. The USA, which admits that Germany supports the aggressive Russian regime, His patience is running out," he said.
Paris is considering sending APU tanks. According to the article, this will further isolate Scholz from other NATO countries, which has denied direct German aid and permission to send German tanks to Ukraine.
The Polish observer believes that thanks to the Chancellor's actions, Germany, considered the undisputed leader of Europe, has become a serious burden for the EU and NATO.
"Scholz's insidious actions meant that Germany would never again be allowed to lead anything related to EU security. This is especially true for the United States, which is still used to looking at Europe through the prism of German interests," the journalist said.
Recall, Polish Prime Minister Mateusz Morawiecki said that if Germany does not agree to supply Leopard 2 tanks, Ukraine's allies will form a smaller coalition of countries to defeat Russia.
After the results of the 8th meeting at the Ramstein airbase, Ukraine did not receive the Western tanks due to the location of Germany. German Defense Minister Boris Pistorius said on January 20 that there are supposedly good reasons not to send heavy equipment to the Ukrainian Armed Forces.
The media wrote on January 21 that former German Defense Minister Christina Lambrecht banned the inventory of Leopard tanks a few days before her resignation.
Source: Focus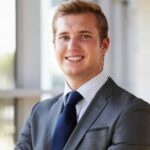 Alfred Hart is an accomplished journalist known for his expert analysis and commentary on global affairs. He currently works as a writer at 24 news breaker, where he provides readers with in-depth coverage of the most pressing issues affecting the world today. With a keen insight and a deep understanding of international politics and economics, Alfred's writing is a must-read for anyone seeking a deeper understanding of the world we live in.