European diplomats want to limit the import of oil, coal and gold to Belarus and prohibit the import of technologies that the Russian Federation could use in the Russia-Ukraine war.
On Friday, January 27, EU ambassadors will discuss more effective restrictions on Belarus so that Russia can no longer use that country to obtain sanctioned goods. Reported by Reuters.
EU diplomats have told the media, on condition of anonymity, that the recent discussions are aimed at ensuring that sanctions against Belarus and Russia are consistent.
Most likely, the following will be used against Belarus:
restrictions on imports of oil, coal and gold into the country;
Restrictions on the export of certain equipment and technologies available to the RF military.
What sanctions against Belarus are currently in effect?
These sanctions apply to tobacco products, potash, mineral fuels and wood, steel and rubber products.
Also, in the financial sector:
prohibition of transactions with the Central Bank of Belarus;
a ban on the supply of euro banknotes;
restrictions on the entry of financial resources from Belarus;
a ban on the provision of SWIFT messaging service to five Belarusian banks.
Recall that at the end of January, the EU found a way to transfer the frozen assets of the Russian Federation to Ukraine. As a first step, the possibility of pooling assets at European Union or international level to generate profits that could be used to finance the rebuilding of our country is being considered.
Focus He also wrote about whether the United States would transfer the assets of Russian oligarchs to Ukraine. Only since the United States and Canada have taken practical steps to cede Russian capital to Ukraine, which has been sanctioned for over ten months of the war.
Source: Focus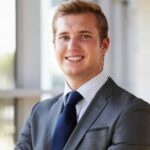 Alfred Hart is an accomplished journalist known for his expert analysis and commentary on global affairs. He currently works as a writer at 24 news breaker, where he provides readers with in-depth coverage of the most pressing issues affecting the world today. With a keen insight and a deep understanding of international politics and economics, Alfred's writing is a must-read for anyone seeking a deeper understanding of the world we live in.