Alcoholism is a serious disease that claims millions of lives around the world, but a team of scientists has given hope by showing that medication can reduce consumption of intoxicating substances.
According to the World Health Organization (WHO), Every year, 3 million people die worldwide due to the harmful use of alcohol.which is 5.3% of all deaths.
Researchers at the University of Oregon Health and Science and institutes around the country have identified the pill used to treat a common skin condition. 'Incredibly promising' treatment for alcohol use disorder.
On average, people treated with apremilast reduced alcohol consumption to more than half, from five servings a day to two.
"I've never seen anything like it before"said co-senior author Angela Osburn, Ph.D., assistant professor of behavioral neuroscience at OHSU School of Medicine and research biologist at the Portland, Virginia Health System.
For about 8 years, Osburn and his colleagues searched the genetic database for compounds that could counteract the expression of genes associated with excessive drinking. Apremilast, an FDA-approved anti-inflammatory drug which is used to treat psoriasis and psoriatic arthritis has proven to be a promising candidate.
They then tested it on two unique animal models that carry the genetic risk of drinking, as well as other strains of mice, in labs across the country. In every case, Apremilast reduces alcohol consumption among different models predisposed to alcohol consumption. from mild to intense. They found that apremilast caused increased activity in the nucleus accumbens, an area of ​​the brain involved in controlling alcohol consumption.
human trials
Then researchers from the Scripps Research Institute in La Jolla, California, they tested apremilast on humans.
Scripps Team conducted a double-blind, proof-of-concept clinical trialplacebo-controlled, which 51 people participated which were evaluated during 11 days of treatment.
"The great effect of apremilast in reducing alcohol consumption, coupled with its good tolerance in our participants, suggests that you are an excellent candidate for further evaluation as a novel treatment for people with alcohol use disorders," said co-author Barbara Mason, Ph.D. ., Pearson Family Professor of the Scripps Department of Molecular Medicine.
He The clinical study involved people with an alcohol use disorder. who have not sought any form of treatment, and Mason predicts that apremilast may be even more effective in people who are interested in reducing alcohol consumption.
The video shows a LSU student leaving a bar with four young men accused of raping her before the attack.
Author: Opinion
Source: La Opinion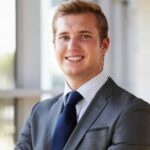 Alfred Hart is an accomplished journalist known for his expert analysis and commentary on global affairs. He currently works as a writer at 24 news breaker, where he provides readers with in-depth coverage of the most pressing issues affecting the world today. With a keen insight and a deep understanding of international politics and economics, Alfred's writing is a must-read for anyone seeking a deeper understanding of the world we live in.