In families, there is nothing sadder than the departure of a child, so his death is usually accompanied by pain from parents and loved ones seeking solace, but in this case, the clown starred in a tender moment in front of the coffin of a minor
Via "Los Star Payasos Oficial" TikTok account, the clown went viral on social media after performing at the wake, therefore, users recognized the commitment of a man.
"They hired us to do a kids show, and when we arrived at the event, it was a wake for a little angel," read the description of the video, which has over 15 million views and generated all sorts of reactions. from Internet users.
According to the same comedian, the presentation was one of the toughest moments of his career and users quickly circulated the clip, a scene that some netizens called "heartbreaking."
"Thank you and may you live forever in the Kingdom of Heaven. Applause for Christopher.the clown can be heard speaking during the wake in the middle of crying.
"Our hearts were broken, we had to work like professionals. Fly very high, champion, "concluded the clown.
Netizens acknowledged the clown's work and acknowledged that despite the "strong" scene, the man was a professional.
"It seems that we all have a lump in our throats, what courage to work like this, full respect, "Colleague, this is the first time I see this … I hug you, friend … I don't know how to continue," some of the comments on the video.
It is not yet known when and where the scene took place, however, it is enough to look at it for a few seconds to start moving.
Author: Armando Hernandez
Source: La Opinion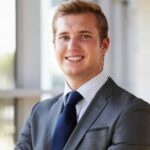 Alfred Hart is an accomplished journalist known for his expert analysis and commentary on global affairs. He currently works as a writer at 24 news breaker, where he provides readers with in-depth coverage of the most pressing issues affecting the world today. With a keen insight and a deep understanding of international politics and economics, Alfred's writing is a must-read for anyone seeking a deeper understanding of the world we live in.