According to Marco Buschmann, the ICC will contact Interpol and then Germany will have to arrest the Russian leader and hand him over to The Hague tribunal.
If Russian President Vladimir Putin lands in Germany, local authorities will have to arrest him and hand him over to representatives of the International Criminal Court, who has issued an arrest warrant for the Kremlin head. According to Bild's report, this was expressed by the German Minister of Justice Marco Buschmann.
"The ICC will quickly contact Interpol and demand sanctions. Germany will have to arrest Putin and hand him over to the ICC if he enters German territory," Buschmann said. said.
In the statement made by the representatives of the ICC, it is stated that an arrest warrant has also been issued for the Russian Ombudsman Maria Lvova-Belova, who was involved in the export of Ukrainian children to the Russian Federation.
The grounds for believing that each of the suspects is responsible for a war crime – the illegal deportation of the population of the occupied territories to the Russian Federation – are mentioned.
Remember that if Putin doesn't come to The Hague, Interpol will call him. This was expressed by the former Judge of the ICC, Vladimir Vasilenko. The warrant compels the aggressor head of state to testify.
Previously Focus He reported that Putin flew to Mariupol, where he drove a car and spoke to "local residents". Russian media showed Putin meeting with the "residents" of the destroyed city in the courtyard of the house built by the invaders. They invited him to new apartments, one of the women thanked him for the "victory", and the old man admitted that there was nothing left.
Source: Focus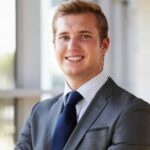 Alfred Hart is an accomplished journalist known for his expert analysis and commentary on global affairs. He currently works as a writer at 24 news breaker, where he provides readers with in-depth coverage of the most pressing issues affecting the world today. With a keen insight and a deep understanding of international politics and economics, Alfred's writing is a must-read for anyone seeking a deeper understanding of the world we live in.