According to journalists, the Kremlin's secret services plan to simultaneously support three anti-Ukrainian actions in the following cities: Paris, Toulouse and Brussels.
The Kremlin mobilizes its agents to carry out anti-Ukrainian actions in Belgium and France. This was reported by the Polish edition of Nowiny Polskie.
"To incite mass pro-Kremlin protests, Russian propaganda will use recordings of demonstrations against the ongoing pension reform in France, and organizers of anti-Ukrainian actions will try to gather their few "supporters" at epicenters of anti-state activities," the report says.
It is known that similar actions are currently planned in Paris, Toulouse and Brussels. The protests will be a response to Poland's decision to hand over its first 4 MiG-29 fighter jets to Ukraine.
In particular, Florian Filippo, former partner of former French presidential candidate Marine Le Pen, has been reported online. He insisted Organize a rally in Paris against such a decision, arguing that Poland is drawing the European Union and NATO into the war. A month ago, he held a similar rally in the French capital with the slogans "No to a third world war!", "Withdraw from NATO" and "No to arms supply to Ukraine". Filippo actively promotes Russian narratives on his pages on the social network, openly calling Ukrainians "Nazis".
One of the organizers of the anti-Ukrainian actions in Toulouse was Anna Novikova, the head of the Russofon organization, a 39-year-old citizen of France and Russia.
Participants in the anti-Ukrainian actions will also demand that European and French politicians lift the sanctions imposed on the Russian Federation.
On March 16, Polish President Andrzej Duda announced that the first warplanes were transferred to Ukraine. According to him, the aircraft are still used in the Polish air defense system, but the decision to transfer the MiG-29 to Ukraine has already been made.
Recall, on March 14, Polish Prime Minister Mateusz Morawiecki announced that Ukraine will receive MiG-29 warplanes in the coming months.

Source: Focus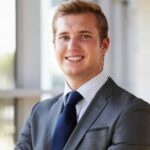 Alfred Hart is an accomplished journalist known for his expert analysis and commentary on global affairs. He currently works as a writer at 24 news breaker, where he provides readers with in-depth coverage of the most pressing issues affecting the world today. With a keen insight and a deep understanding of international politics and economics, Alfred's writing is a must-read for anyone seeking a deeper understanding of the world we live in.