According to the researcher, a dilemma arose before Putin and Shoigu – what to do with Wagner, since they could not physically eliminate Prigozhin, since behind him there was a competent paramilitary structure.
Yevgeny Prigozhin dreams of becoming the head of the headquarters, and it is important for him to take a political role in the Russian Federation, and if an "accident" happens to him, the "Wagnerians" will go to the Kremlin. Well-known investigative journalist Khristo Grozev spoke about this in an interview with Forbes.
According to him, an "unfinished civil war" is currently underway between the powerful elite of the Russian Federation.
"My sources at Wagner believe that this internal struggle is real. They support Prigozhin and are ready to go to the Kremlin if anything happens to him. Otherwise their victory will be taken away again. Putin and Russian defense minister Sergei Shoigu are in a dilemma – what to do" with "Wagner ". They are not ready to solve Prigozhin's problem in the usual way, for example, by poisoning him. Because they know that behind it, at least, is a bloodless but competent paramilitary structure compared to others."
For him, it is important for Yevgeny Prigozhin, chairman of the Wagner PMC, to take a political role, but it is no longer enough for him to simply be a member of one party. He dreams of getting real powers, at least to become the chief of staff. However, Grozev believes that the Russian business community will not allow this.
"They understand that this is the limit for Russia to become North Korea and their quality of life will drop to zero. He is not ready to say who will win this war. But the fact that it is real and likely will. How do we lose against it? "I'm almost sure of that," he said.
Previously Focus PIK reported that "Wagner" plans to recruit about 30,000 troops by mid-May. According to Yevgeny Prigozhin, recruitment centers were opened in 42 cities of Russia last week. An average of 500-800 people are hired there per day.
According to Russian activist Olga Romanova, Wagner PMC head Yevgeny Prigozhin had a discussion with the Russian Ministry of Defense and the political elite, and now another SPK linked to Shoigu is coming to the fore. Romanova said that when Prigozhin began to speak harshly against Shoigu without the Kremlin's approval, he "stepped on Putin's foot."
Recall that PMC "Wagner" ran an ad on PornHub. In the video, a female voice invites men of military age to benefit from the services of the organization. Warriors promise arrangement from all parts of the country.
Source: Focus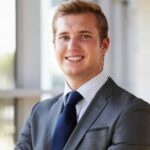 Alfred Hart is an accomplished journalist known for his expert analysis and commentary on global affairs. He currently works as a writer at 24 news breaker, where he provides readers with in-depth coverage of the most pressing issues affecting the world today. With a keen insight and a deep understanding of international politics and economics, Alfred's writing is a must-read for anyone seeking a deeper understanding of the world we live in.