According to journalists, the ex-husband of Putin's daughter in the Netherlands also received a laptop and a mobile phone during interrogation.
On May 12, the Dutch prosecutor's office seized a 1,432 square meter plot of land near Amsterdam that belonged to the former son-in-law of Russian President Vladimir Putin. The Guardian writes about it.
The land in Duivendrecht reportedly belongs to Jorrit Faassen, a Dutch businessman who is married to Maria Vorontsova, the eldest daughter of the Kremlin president. An entry in the Dutch land registry indicates that the site was seized for financial, economic and environmental crimes.
According to Heleen Over de Linden, a lawyer and sanctions expert, the confiscation indicates that Faassen will likely be the subject of an investigation, but the exact reason for the confiscation cannot be determined from public documents. The Dutch prosecutor's office did not comment on the reason for the seizure.
The publication writes that Faassen, who lives in Moscow, was interrogated at Schiphol airport in the Netherlands. It is assumed that he violated the imposed sanctions. His laptop and mobile phone were confiscated. Fassen has reportedly returned to Moscow.
Journalists say Putin's grown daughters, Maria and Katerina, were placed on EU and US sanctions lists in April 2022, shortly after Russia launched its full-scale invasion of Ukraine. However, Faassen is not subject to any sanctions in the US, EU or UK.
The material says that Faassen married Vorontsova in 2008, but later the couple divorced. The land near Amsterdam and its connection to Faassen are well known to the public. Shortly after Russia began its full-scale invasion of Ukraine in 2022, protesters hung posters at polling stations urging Putin to release opposition leader Alexei Navalny.
Although the site is currently vacant, its registered owner, Faassen, has reportedly applied for permission to build a house and six small office buildings on the site in 2021.
In January, it became known that Putin's daughters earned about 10 million rubles last year. According to journalists, they took the tax returns of the daughters of the Russian president and verified the documents with the help of a source in the Pension Fund.
Source: Focus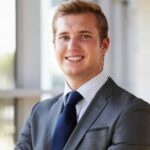 Alfred Hart is an accomplished journalist known for his expert analysis and commentary on global affairs. He currently works as a writer at 24 news breaker, where he provides readers with in-depth coverage of the most pressing issues affecting the world today. With a keen insight and a deep understanding of international politics and economics, Alfred's writing is a must-read for anyone seeking a deeper understanding of the world we live in.