In the midst of the environmental crisis that exists around the world, Pope Francis has called for a "lifestyle change" and "repentance for environmental sins" that "harm nature." to ensure that future generations avoid the worst effects of climate change.
In this sense, the Holy Father said that the world must quickly get rid of fossil fuels and end the "senseless war against creation."
The leader of the Catholic Church said that "in accordance with the commitments made in the Paris Agreement to curb global warming, it is absurd to allow continued exploration and expansion of fossil fuel infrastructure".
"Rampant burning of fossil fuels and deforestation are raising temperatures and causing massive droughts," said Papa, who also criticized oil and gas fracking and "out of control mega-mining projects."
Francisco lamented that "insatiable consumerism, fed by selfish hearts, is disrupting the planet's water cycle.". The rampant use of fossil fuels and deforestation are causing rising temperatures and severe droughts."
The Catholic Church leader also asked to "stand on the side of the victims of environmental and climate injustice" by raising his voice to stop the advancement of climate change, a "senseless war against creation" from which the "poor" and new generations will suffer the most serious consequences.
The priest went on and He pointed to "predatory industries" as responsible for "extreme practices" and intensive animal husbandry that "consume and pollute the planet's drinking water sources."
Author: Opinion
Source: La Opinion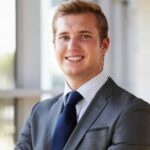 Alfred Hart is an accomplished journalist known for his expert analysis and commentary on global affairs. He currently works as a writer at 24 news breaker, where he provides readers with in-depth coverage of the most pressing issues affecting the world today. With a keen insight and a deep understanding of international politics and economics, Alfred's writing is a must-read for anyone seeking a deeper understanding of the world we live in.