The owner of the plane that crashed this Sunday near Washington, DC (USA) after military planes unsuccessfully tried to contact the pilot, told several media outlets today that his family was on board.
The US Federal Aviation Administration (FAA) is investigating the causes that led to the crash of a Cessna private jet in a "mountainous area" near Montebello, Virginia.
According to The New York Times, the aircraft was registered to Encore Motors of Melbourne and its owner, John Rumpel, aged 75.told the newspaper that on board were his daughter, 2-year-old granddaughter and her nanny, returning home to East Hampton, New York after a family visit to North Carolina.
The FAA stated that the plane was bound for MacArthur Airport on Long Island, in the area of ​​New York state where East Hampton is located, and that he left the city of Elizabethton in the state of Tennessee, neighboring North Carolina, in the south of the country.
Rumpel also told The Washington Post that was in contact with the FAA, claimed his "whole family" was on the plane and lamented that "no one can survive" given the rate of descent before the crash.
On Sunday evening, the Virginia State Police told local WFXR that the search was continuing, but due to bad weather.
The plane flew over Washington and Virginia and was intercepted by F-16 fighter jets flying at supersonic speeds and using missiles without responding to get the pilot's attention, the North American Aerospace Defense Command (NORAD) said.
The supersonic roar of the fighter jets caught the attention of residents of the Washington, D.C. metropolitan area, but authorities said soon after that there was no active threat and that the noise was from a flight "sanctioned by the Department of Defense".
Author: EFE
Source: La Opinion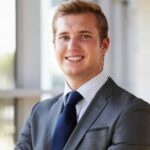 Alfred Hart is an accomplished journalist known for his expert analysis and commentary on global affairs. He currently works as a writer at 24 news breaker, where he provides readers with in-depth coverage of the most pressing issues affecting the world today. With a keen insight and a deep understanding of international politics and economics, Alfred's writing is a must-read for anyone seeking a deeper understanding of the world we live in.