The Department of Citizenship and Immigration Affairs said that notifications containing requests to leave Latvia will begin to be sent from next week. We're basically talking about people who didn't even show up for the exam.
Latvia will deport thousands of Russian Federation citizens who cannot pass the Latvian language exam. This was stated by Maira Rose, representative of the Office of Citizenship and Immigration Affairs (OCMA), Delfi reported on September 18.
3,600 Russians will receive notices asking them to leave the country starting next week. Local authorities will have 3 months to fulfill their requirements.
"People who did not pass the exam and did not apply will be sent a notification next week that about 3,600 people will have to leave Latvia. In these 90 days, many people will start to do something and get fussy – we are already getting a lot of calls: they say, my mother is always He said he would do something, but it turns out he did nothing, the person didn't even take the test," says Mayra Rose.
There is another Russian category that the OCMA representative mentioned. We are talking about those who pin their hopes on the Constitutional Court and those who believe that deportation will not actually happen. Now these citizens will lose their residence permits and will have to return to their hometowns.
"These people are not long-term residents of Latvia, but they will be able to try to obtain an uncompromising permit like other citizens of Russia," Maira Rose continued.
Latvian language exam in Latvia: what is known
Until the beginning of September, citizens of the Russian Federation living in Latvia were required to prove their knowledge of the Latvian language through an exam.
To date, approximately 25 thousand Russians are subject to the new law. Of these, 14 thousand have applied for permanent residence status in Latvia, about 1000 have applied for a residence permit and 6700 people will take the exam again.
This week the local Sejm extended the deadline and provided for a two-year transition period, but this will only apply to citizens who at least try to pass the language test. Others are subject to deportation.
Citizens over the age of 75 will be exempt from the Latvian language exam.
Let us remind you that on September 6, it was reported that more than half of the Russians in Latvia failed the language proficiency exam. In order to stay in the country, Russians had to obtain a new status that included an A2 language certificate.
Source: Focus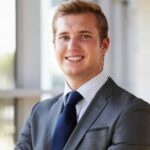 Alfred Hart is an accomplished journalist known for his expert analysis and commentary on global affairs. He currently works as a writer at 24 news breaker, where he provides readers with in-depth coverage of the most pressing issues affecting the world today. With a keen insight and a deep understanding of international politics and economics, Alfred's writing is a must-read for anyone seeking a deeper understanding of the world we live in.