Volunteer Mamuka Mamulashvili, who fights in the Ukrainian Armed Forces, said that it is not possible for his unit's soldiers to go to Georgia.
Mamuka Mamulashvili, the commander of the Georgian Legion fighting against Russia on behalf of Ukraine, said that information about his involvement in a possible coup in Georgia is a lie. He stated this in a conversation with The Insider reporters.
According to him, the Georgian State Security Service (SSS) has been working for the Russians for a long time and follows the instructions of the Kremlin. He described his actions as propaganda at the Georgian level.
"Our special services have been working for the Russians for a long time and comply with the directives of the Kremlin," Mamulashvili said.
According to him, it is not possible for his unit's fighters to go to Georgia. He stated that if he had gone to his hometown, the local special services would not have known about it, as he would have planned everything clearly.
"There is absolutely no way we can go to Georgia," the warrior added.
"Revolt" in Georgia: fiction or reality
Georgian State Security Service stated that preparations for a coup are continuing in the country. According to intelligence services, the conspirators are associates of former President Mikheil Saakashvili and the Georgian army, who are fighting on the Ukrainian side. At the same time, the ministry has not released any evidence to support its statements.
Therefore, it seems that these negotiations should take place in October-December, when the European Commission will decide on Tbilisi to receive EU candidate status. According to the intelligence service, since the application for candidacy for the country was rejected, "conspirators" will accuse the authorities of pursuing pro-Russian interests and take the people to the streets.
Ukraine denied these accusations. Representative of the Ministry of Foreign Affairs of Ukraine Oleg Nikolenko said that the current Georgian government is once again trying to demonize Ukraine in order to solve domestic political problems.
Let's remember, in May, RTVI reported that Georgia's flag carrier Georgian Airways had launched transit flights for Russians to Europe via Tbilisi. The final destinations of the flights will be Milan, Vienna, Paris, Larnaca and Thessaloniki.
Source: Focus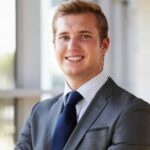 Alfred Hart is an accomplished journalist known for his expert analysis and commentary on global affairs. He currently works as a writer at 24 news breaker, where he provides readers with in-depth coverage of the most pressing issues affecting the world today. With a keen insight and a deep understanding of international politics and economics, Alfred's writing is a must-read for anyone seeking a deeper understanding of the world we live in.