HVS wants to expand the use of hydrogen trucks on UK roads. The first prototypes will be equipped with revolutionary sensor technology.
British company HVS is working on two autonomous hydrogen trucks. The first tests will begin in 2024. This was reported on the Autoevolution website.
HVS is part of the Hub2Hub consortium dedicated to vehicle automation. 6.6 million pounds ($8.14 million) has already been allocated for the production of self-propelled tractors for heavy loads.
UK programs CCAV and CAM provided an additional $4.21 million to HVS through seven grants. The brand aims to expand the use of hydrogen trucks on UK roads.
In total, it is planned to create two prototype trucks that will have a level 4 autonomous driving system. The first test sample will be equipped with a driver's cabin.
The second prototype will lose the cockpit and become more modern. It will be tested on a closed track.
At the heart of these tests is the goal of creating vehicles that can be driven autonomously from one node to another. The driver can take control remotely.
It will be equipped with revolutionary sensor technology so that the trucks can move independently. It includes radars, cameras and lidars using artificial intelligence.
Previously Focus reported that an electric 40-tonne Volvo FH Electric semi-trailer truck traveled 3,000 km between Switzerland and Spain.
Source: Focus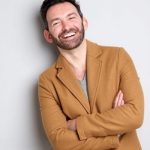 Ray Bly is an accomplished journalist in the field of Automobile. He currently works as a writer at 24 news breaker. With a deep understanding of the Automotive industry and a talent for uncovering the latest developments, Ray's writing provides readers with insightful and informative coverage of the latest news and trends in the field.