According to the Prime Minister of Ukraine Denys Shmyhal, the modernization of the energy system in Ukraine is in full swing, and this, despite hostilities, will only gain momentum in the near future.
Having faced the energy terror of the Armed Forces of the Russian Federation, Ukraine has left behind the most difficult period for the critical infrastructure of our country. Ukrainian Prime Minister Denys Shmygal said this at the Cabinet meeting on Tuesday, February 28.
"We can say with confidence that we have left the most difficult period behind. We have braved Russia's energy terror and heated Ukrainians' homes," said the Ukrainian head of government.
Shmyhal also reminded that the heating season in Ukraine is one and a half months away.
The head of the Cabinet of Ministers added that Ukraine also managed to win the "war for light" from Russia.
"For 17 consecutive days, there has been no power outage in the power network, and no large-scale attacks by the Russian Federation are foreseen in the near future," Shmyhal said.
He thanked the energy engineers and representatives of other professions working to provide Ukraine's critical infrastructure in this regard. In addition, Shmygal expressed his gratitude to the Ukrainian air defense forces and their international partners, who provided all kinds of material and technical support to Ukraine during the intense attacks of the Russian Armed Forces.
Shmygal concluded, "We will not only restore what was lost, but also modernize, localize and secure our energy system."
Recall that on February 28, DTEK spoke about the achievements of power engineers in the year of the great war with the Russian Federation. During this time, company employees have repaired more than 4,000 power plants and resumed electricity supply to more than 7 million subscribers.
Focus He also wrote that in the autumn of 2022, the Russian Federation carried out 15 major missile attacks on Ukraine's energy infrastructure, and 17 more attacks using kamikaze drones. According to the Ukrainian government, as of December last year, about 50% of the energy system was damaged or destroyed. Russian missiles hit all thermal power plants and most hydroelectric power stations.
Source: Focus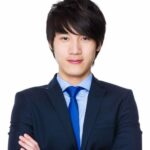 John Holton is a seasoned author and journalist, known for his expertise in economics. He currently works as a writer at 24 news breaker, where he provides readers with in-depth analysis and commentary on the latest economic developments. With a background in finance and a talent for explaining complex economic concepts in a clear and accessible way, John's writing is a must-read for anyone interested in staying informed about the economy.