A number of industrial and defense-related companies came under export restrictions. They will have to issue licenses for export, re-export and transfer within Russia and Belarus.
The United States has imposed new export restrictions against Russia – more than 1,200 industrial products are banned. This was stated in a May 19 statement by the US Department of Commerce.
According to the data, the list will be replenished with 1224 goods – tools, electrical appliances, photo paper and other paper products, paints, fabrics, boats, passenger cars and equipment for the food industry.
For these products, you must issue a license for export, re-export and transfer in Russia and Belarus.
The sanctions will affect the following enterprises: Prima, NPO Izhevsk Unmanned Systems, Strela, Rosvertol, PJSC Proletarsky Zavod, NPK Tekhmash, Motovilikha Plants, Ulyanovsk Mechanical Plant, Ulyanovsk Cartridge Plant, PJSC "Kurganmashzavod", "Promtekhnologiya" Factory, Ulan Bryansk Automobile Plant and "Ural".
The list of the US Department of Commerce is completed by companies associated with the military-industrial complex of the Russian Federation – Military Industrial Company, PO Tulmashzavod, Zavolzhsky caterpillar tractor plant, JSC Elekon Plant, Vodtranspribor, Zelenodolsk plant named after AM Gorky.
Russian research and industrial institutes – Elektropribor, Radiosvyaz, NPO Orion, Impulse, Izhevsk Electromechanical Plant Kupol, Perm Machine-Building Plant, JSC Nizhny Novgorod 70th Anniversary Plant, as well as Roskosmos "Information satellite systems" enterprise. Reshetnev.
Export restrictions have affected the Russian deep-water oil production sector on the Arctic shelf.
Two foreign companies were included in the list – Medisar from Armenia, importer of industrial and laboratory chemistry, and Kyrgyz Tro.Ya, supplier of electronic equipment and components.
Recall that on May 19, it became known about the G7 agreements banning the import of diamonds, copper, aluminum and nickel from the Russian Federation. British Prime Minister Rishi Sunak is confident that the restrictions clearly reduce Moscow's military strength.
Australia decided on a new package of sanctions against Russia on 19 May. It included Rosneft Corporation and Rosatom's subsidiaries.
Source: Focus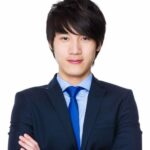 John Holton is a seasoned author and journalist, known for his expertise in economics. He currently works as a writer at 24 news breaker, where he provides readers with in-depth analysis and commentary on the latest economic developments. With a background in finance and a talent for explaining complex economic concepts in a clear and accessible way, John's writing is a must-read for anyone interested in staying informed about the economy.